The JobSeeker supplement has improved rental affordability for Newstart households, but it hasn't been enough to lift them out of moderate to extreme rental stress, according to a new report.
The Rental Affordability Index (RAI), from National Shelter, Bendigo and Adelaide Bank, SGS Economics & Planning and the Brotherhood of St Laurence, is an annual report that looks at the price of rents relative to household incomes based on new rental agreements.
The latest report provides an indication on the impact of early COVID-19 responses and supplement payments, and measured rental affordability until the June quarter 2020.
According to the RAI, the JobSeeker supplement has had a mixed impact on rental affordability.
For those already on Newstart (approximately 689,000 people), rental affordability improved with the scheme alongside the boost in payment from regular payments. On the other hand, rental affordability "decreased substantially" for most new JobSeeker recipients who lost their jobs (approximately 755,000 recipients).
Overall, the RAI reported that "the situation is untenable for people on JobSeeker, with rent costing at 42 per cent to 69 per cent of their income in every capital city".
It's placing many tenants under moderate to extreme rental stress, the RAI reported.
Commenting on the findings, National Shelter executive officer Adrian Pisarski said: "Despite JobSeeker being a welcome boost to many low-income renters, it was not enough to lift them out of rental stress.
"This shows the depth of our rental affordability problem, where even with doubled income support, there is not one place in Australia where a JobSeeker recipient can rent affordably."

He considered there to be "a massive need for government investment in social and affordable housing" — following the example set by Victoria in its budget announcement last week. 
"And now is the time for it since borrowing costs are so low in Australia. Without investment in this space, we are ignoring our responsibility to help people be decently housed," Mr Pisarski said.
The market is responding to the inability of JobSeeker recipients to pay high market rents, according to SGS Economics & Planning's Ellen Witte.
She flagged that from March to June 2020, rents fell between 2 and 7 per cent nationwide: "The greatest falls in rental prices were in Greater Melbourne (-7 per cent), Greater Hobart (-6 per cent) and Greater Brisbane (-6 per cent)."
But the decrease in rental affordability still means many people are being pushed out to the fringe — away from jobs and services as they seek out more affordable housing.
"With the government now reducing JobSeeker allowances dramatically, and the economy not (re)creating jobs, many households are being trapped in a property cycle," the partner indicated.

"However, Hobart still remains the most unaffordable city in Australia. There is a real opportunity to use the current recession to build a stronger future."
Overall, rental affordability has improved in Sydney, Melbourne, Brisbane, Adelaide, Hobart and Perth over the past year "due to the downward pressure that the COVID-19 pandemic has placed on rents in metropolitan areas", the report noted.
But across a number of regional hubs, the opposite is true, as households make the move away from capital cities.
ABOUT THE AUTHOR
---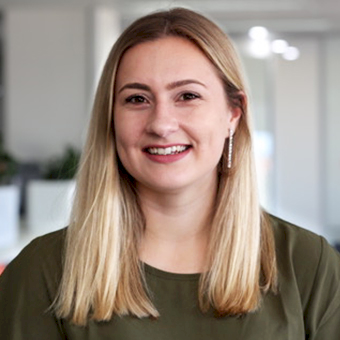 Grace is a journalist across Momentum property and investment brands. Grace joined Momentum Media in 2018, bringing with her a Bachelor of Laws and a Bachelor of Communication (Journalism) from the University of Newcastle. She's passionate about delivering easy to digest information and content relevant to her key audiences and stakeholders.