With the end of the moratorium on rental evictions in sight, the NSW government has announced new measures aimed to assist the residential tenancy market transition back to pre-COVID conditions.
NSW tenants are being offered a six-month transition period from the 27 March, during which tenants and landlords will be assisted to enter a repayment plan for any COVID-induced rental arrears.
For the duration of that period, tenants can only be evicted if they fail to meet the terms of the payment, NSW's Minister for Better Regulation has confirmed.
"With the economy rebounding and the unemployment rate stabilising, the time is right to transition back to normal tenancy laws," Kevin Anderson said.
"That's why I will introduce legislation in the next fortnight to start a six-month transition from 27 March, when the eviction moratorium and requirement for tenants and landlords to renegotiate rental payments will expire," Mr Anderson said.
He opined that these protections are especially important in regional NSW, where rental markets are tightening and alternative housing isn't always readily available.
"Our number one priority has always been to keep people safe and in accommodation, and introducing a transition process instead of bringing this support to an abrupt halt is by far the most fair way to ensure this happens," Mr Anderson said.
From 27 March:
Current COVID-19 residential tenancy measures will be repealed;
The NSW government will introduce amendments to legislation to prevent tenants from being automatically evicted due to COVID-19 induced rental arrears;
Landlords and tenants will be supported to draw up rental repayment plans that enable landlords to recoup COVID-induced arrears, while keeping tenants in their properties; and
COVID-19 impacted tenants will be protected from being blacklisted on tenancy databases for arrears.
The Real Estate Institute of New South Wales (REINSW) has acknowledged the state government's intention to protect tenants, but simultaneously requested further clarity from the Minister as to what that "support" actually entails.
REINSW CEO Tim McKibbin has led the call for further information – especially given his belief that the COVID-19 rental protections put in place last year have provided no support for landlords up to this point.
He said: "At face value, this appears to be an appropriate attempt to respond to the improving economic picture and resilient employment market. But, as ever, the devil will be in the detail."
"Consumers and the real estate industry now await the fine print of the revised scheme, including new information on notice periods, repayment plan guidelines and other specific details in order for tenants, landlords and property managers to ensure they're being compliant," he outlined.
The CEO argued that the Residential Tenancies Act already contains hardship provisions, adding that "it is unclear as to how any new legislation introduced by the NSW government will solve problems, which the existing provisions are unable to deal with".
The REINSW hopes any new legislation would "pave the way for tenants to feel secure while ensuring landlords receive the income to which they are entitled, and which they depend upon", Mr McKibbin said.
"But we all need clarity on the fine detail urgently because the current arrangement ends in a few weeks, and government intervention can create a bureaucratic burden on tenants and landlords," the CEO concluded.
ABOUT THE AUTHOR
---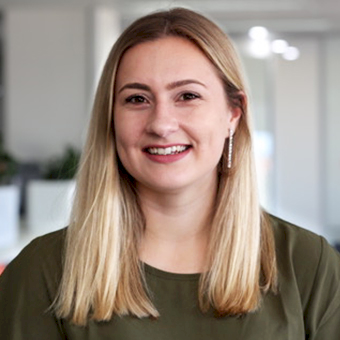 Grace is a journalist across Momentum property and investment brands. Grace joined Momentum Media in 2018, bringing with her a Bachelor of Laws and a Bachelor of Communication (Journalism) from the University of Newcastle. She's passionate about delivering easy to digest information and content relevant to her key audiences and stakeholders.