A director of property management has reminded those working within the industry that property management is about much more than just doing tasks for clients — and it is that mindset that will future-proof the profession.
In a recent episode of REB's Secrets of the Top 100 Agents podcast, Jodi Ford shared how Coronis had managed to achieve 8,000 properties under management. 
One thing that she said she often tells her team is: "Owners do not buy investment properties so we can put tenants into them and manage their maintenance.
"They buy investment properties to make their future better for their family and for their security in the future."
Explaining the importance of having an understanding of a landlord's long-term goals, Ms Ford said "every decision that we make or every bit of advice that we give to the landlords — and to the tenants, for that matter — has to be focused on that".
Emphasising "how we make their future lives better and make their current lives simply and as stress-free as possible" as the main aims, the director of property management is of the belief that property management will remain a crucial role that will always require a human touch.  
While she has acknowledged technology as rising in prominence, and it does have "a very positive place", Ms Ford said: "I am still not one of those people who believes it's going to take over and property management will be redundant or property managers will be redundant in the future."
She explained that in every focus group she has done with landlords, "they are always wanting that separation piece between the landlord and the tenant".
"Mostly because they need a breath, I suppose, between making decisions."
And even as the younger generations become landlords and tenants, and choose to move towards technology as their preferred method of communication, there's still going to be a place for a good property manager.
"From a skill perspective, they still want people to have the knowledge, they want people to be able to go to tribunal on their behalf, they want someone to be that mediator between them and the tenant or the landlord, whichever the case may be," Ms Ford flagged.
"I believe technology has a very big place in facilitating all of that, but not in taking over from that."
The Industry Thought Leader of the Year at the REB Awards 2021 has previously highlighted how high performance can be achieved without placing stress on employees. 
You can listen to the full conversation with Jodi here.
ABOUT THE AUTHOR
---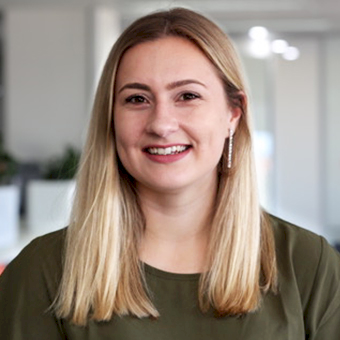 Grace is a journalist across Momentum property and investment brands. Grace joined Momentum Media in 2018, bringing with her a Bachelor of Laws and a Bachelor of Communication (Journalism) from the University of Newcastle. She's passionate about delivering easy to digest information and content relevant to her key audiences and stakeholders.