A regional business has used a highly modern HR strategy to crack the Top 50 Sales Offices ranking just five years after opening its doors.
House Estate Agents – or Coronis Toowoomba, as it has been known since a merger last October – doesn't just talk about valuing its people. It actually backs up its words by getting every member of staff to evaluate all potential recruits.
Emmy and Tye Thies, who co-founded the business in 2010 when they were only 23, begin the process by meeting the candidate for a first interview. If all goes well, the candidate then meets the rest of office, according to Ms Thies.
"We do a morning tea or lunch and they do a quick presentation on themselves and just mingle for about 45 minutes. We then get feedback from the team members about whether they're the right fit or not," she says.
"Their true colours emerge when they're with a group of very different people and interacting in a social environment, rather than a corporate situation where they're asked for a résumé and have to put on a show."
Getting staff involved in the recruitment process makes them feel valued, Ms Thies says. Another benefit is that staff look at things with different eyes, so they might observe something that their bosses miss.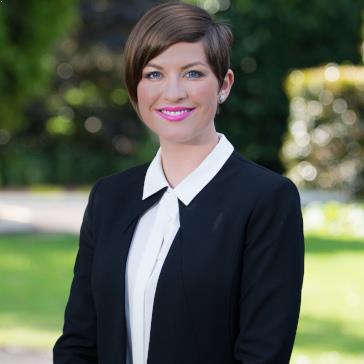 The office is so committed to this policy that it actually consulted its employees before agreeing the merger with Brisbane-based Coronis.
"They're the reason our business is so good. They're part of our success. It's their future too, so we wanted to make sure they were as excited and positive and aligned as we were, so we made sure when we did it that we retained the excellent people that we have," Ms Thies says.
Coronis Toowoomba subscribes to the philosophy of "keep the people, keep the profits". In other words, there's no point recruiting the best people if they soon want to leave.
"We look at team members as almost being like volunteers – they can choose to work anywhere," Ms Thies says.
"So if they're going to choose to stay at your business, you want to make sure you look after them and they're constantly challenged and kept excited about their future."
Ms Thies says one thing the office does is to help employees set goals, whether corporate or personal. These are quarterly rather than annual targets, so they don't seem distant and unattainable. The office also allows staff to deal with personal affairs during business hours.
"I always say you spend 50 per cent of your life at your job, so you need to love it," she says.
By the numbers
Volumes: $134.1 million
Sales: 322
Total staff: 12
Sales staff: 7
Support staff: 5
Sales per staffer: 26.83