Eview Group Frankston can thank its great culture for making the Top 50 Sales Offices list in all four years the ranking has been conducted.
Eview Group Frankston sounds like an enjoyable place to work. Hours are flexible, sales meetings are optional and there's always a family barbecue to look forward to. "Our culture is the number one thing we can be really proud of," says chief executive Manos Findikakis.
Mr Findikakis might be a great bloke, but he acknowledges there's more to all this than pure altruism. He notes a direct link between workplace environment and profitability.
"The number one thing we've noticed if we compare ourselves to other local agencies is retention of our agents. We've been operating for nine years and in that time we've lost three agents that we would've liked to have kept," he says.
"When the culture is really good, they're looking after their clients, and then that repeat business filters through to our office. We find a lot of our agents have reached the momentum point and are attraction agents, so their prospecting is of a higher quality and delivers a greater return. We have one agent who has been doing eight appraisals per month but listing seven properties."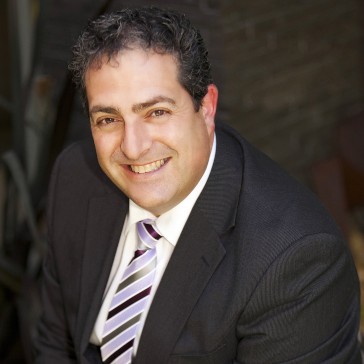 Mr Findikakis runs the Melbourne business in conjunction with his wife Maria. He says one way in which they've been able to create a positive culture is by emphasising family. That explains the family barbecues and the flexible hours that allow staff to work from home or pick up their children.
"When new agents join us, they can't believe how much we get the [partners] and kids involved," Mr Findikakis says.
"We always say to people joining the team that we look at real estate as a lifestyle choice rather than a career, because it's not a nine-to-five job. Your family will be involved and will have to go without, whether that's listing or selling on a Saturday or doing a deal on a Sunday night, so they've got to buy in to that."
Mr Findikakis says another way in which the office has built its culture is by creating a career path for agents. In the past two years, six staff from Eview Group Frankston have been given the chance to open new offices in Melbourne and regional Victoria.
Motivating staff with career prospects is one thing – but Mr Findikakis says it's also important not to then de-motivate them by turning the office into an "adult daycare centre" where people get micro-managed.
"Once you give them that freedom, you find that their productivity increases and they're happier," he says.
"We don't have what's often seen in the industry in terms of infighting and a big revolving door. We've provided an environment in which they want to stay and in which they feel they can achieve their goals."
By the numbers
Volumes: $310.1 million
Sales: 613
Total staff: 30
Sales staff: 23
Support staff: 7
Sales per staffer: 20.43