One of the businesses in this year's Top 50 Sales Offices ranking increased its market share by five percentage points despite being hit hard by the mining downturn.
Many businesses in this year's Top 50 Sales Offices list were blessed with boom conditions during the qualification period. But PRDnationwide Hunter Valley had to cope with a mining-inspired downturn during 2014-15. The fact the regional NSW business was able to place 18th is a tribute to licensee Luke Anderson and principal Rhonda Nyquist.
Mr Anderson says his Maitland-based office was "massively" affected by the downturn, with buyers drying up as prices fell up to eight per cent in some suburbs. But he adds that those difficult times also made the office stronger and allowed it to increase its market share by five percentage points. "Anyone can sell a house in a good market and anyone can get a good price for a house. It's when the market is tough that the skills come out," he says.
One change the office made was to reintroduce pricing discussions during sales meetings. The agents then followed up by having firm conversations with their vendors, Mr Anderson says. "You give them the option: 'Do you want to sell now at this price or hold out for a better price in the years to come?'"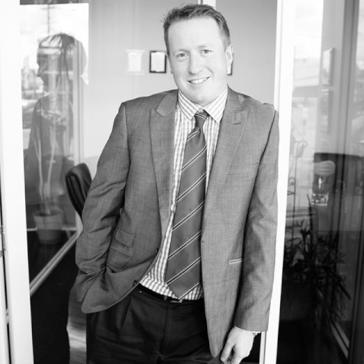 PRDnationwide Hunter Valley also resisted the temptation of cutting back on advertising, which is something businesses in all industries do during downturns. Instead, the office doubled its advertising expenditure, which not only boosted the office's profile, but gave agents a positive story to tell during listing presentations, according to Mr Anderson.
"You've got to spend money to make money, so when times get tough you've got two options: you either drop back and go into a cave or you put your best foot forward, spend money and dominate," he says.
It wasn't only sales activity that was affected by the downturn – property management was also hit hard. Rents fell 20 per cent in some parts of Maitland, Mr Anderson says, which meant that property managers also had to have tough discussions with their clients. He feels the key in these situations is not just to make statements, but to provide landlords with proof.
"You send them a link to realestate.com.au or Domain, and show them what's available and what their competition is," he says.
"When you explain that there are 30 or 40 houses that are going to get leased before theirs, the question is, do they want to wait four or five weeks and hope they're in the pricing game or do they want to get somebody in now?"
Mr Anderson says the lesson to be learned from PRDnationwide Hunter Valley's predicament is that the good times never last forever. So any offices that are currently enjoying positive conditions should prepare now for an inevitable downturn and make sure they build up "a good war chest" to tide them over.
"It's just a matter of being prepared – and when it does happen, don't go into your shell," he says.
"I think the worst thing a real estate office can do is to start retrenching staff and going into their shell. There are still going to be transactions; people still need to sell. People trade up and down in the same market. It doesn't change a thing if the prices are high or low. Unfortunately, there are still deaths, divorces and the bank manager."
By the numbers
Volumes: $230.5 million
Sales: 369
Total staff: 16
Sales staff: 10
Support staff: 6
Sales per staffer: 23.06