My first week in real estate (I remember it like it was yesterday) I had all the energy and all the enthusiasm, but none of the skills or knowledge needed to book appointments and generate an income
I didn't even really know what a cold call was – let me tell you I learned that very quickly.
Anyway, it's my first week in the industry and my job at this point was solely to generate market appraisals for my sales manager and I was given two options: door knock or cold call.
In the beginning I tried both (this article is probably geared more towards younger and less experienced agents, as the 'game' changes significantly once you gain traction and begin to leverage from your 'brand'). However, I found that door knocking was just not for me – I couldn't get through the same numbers I could via the telephones.
So I made the decision that I was going to focus on the phones. I was determined to be the best lead generator in the company, and that's just what I did. I exported all the phone numbers and ownership information for our entire company's business development area (mostly owner-occupiers and residential houses) and started making calls.
I've experimented with dozens of scripts over the years but ultimately this one below was by far the most effective, generating consistently 15-20 market appraisals per month.
"Hi, is that Mr/Mrs Potential Vendor?
"Billy Dounis calling from XYZ Real Estate, how are you today?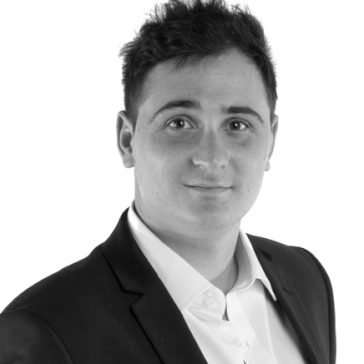 "Mr/Mrs Potential Vendor, the reason I'm calling today is to let you know that over the next few days, I'm going to be providing a number of your neighbours an update on the market value of their property, and since I was already going to be in your street I just wanted to extend this offer to you.
"Mr/Mrs Potential Vendor, be assured our meeting shouldn't take any longer 15 minutes as I do all my research prior to popping over, and while I'm there I can answer any questions you might have about the property market and also point out a few inexpensive thing you can do to your home that can significantly increase its market value. Does that sound like something that you would benefit from?
"Excellent, well I'll be in the neighbourhood and have an opening in my diary on Wednesday afternoon. What time Wednesday would suit you best?"
"Great, Mr/Mrs Potential Vendor, that's all booked in. All I need to do now is just confirm a few quick details.
"Can I grab your full name?
"And is this the best number to contact you on or?
"Now I'll just confirm a few details about your property. How long have you been living here for?
"And have you made any improvements the home in that time?
"And the number of beds, baths, car spaces (etc)?
"And finally, Mr/Mrs Potential Vendor, have you had any thoughts of selling in the next three to six months?
"Fantastic, I'd also like to send you some information via email about myself and about our company prior to our appointment. What would be the best email address to get you on?
"Brilliant, Mr/Mrs Potential Vendor, I'm excited to meet you and look forward to our meeting on Wednesday.
"Have a great day."
Remember: It's a numbers game, but with this script the ratio of connected calls to appointments book was 6:1. On average, every six of these calls that was answered I was booking one appointment.
These are the words that ultimately translated into income, particularly in my first 12 months. Although it's important to note it's less about the words and more about the transfer of energy – without this connection you're just another telemarketer disrupting somebody!
Billy has almost a decade's worth of real estate sales and marketing experience. He was responsible for training and mentoring while serving as national business manager at Changing Places Real Estate. He was also a business manager at Investors Prime and a sales agent for McGrath Estate Agents.