Commitment and consistency are two reasons why one agent has dominated this year's rankings and been crowned Australia's number one. Here he reveals some of the key habits that give him the edge in one of the country's most competitive markets.
Alexander Phillips has taken out the top gong with 14 years' experience behind him, crediting his unswerving approach to real estate as the key to his success.
"Because we work seven days a week, we're always ahead of everybody in our work commitment and in our approach," Mr Phillips says.
"We're consistently adapting to new technologies in the market, as well as always being really onto regulations in relation to real estate.
"That's probably the most important thing we do to keep ahead of our competition but to also get better results for our clients."
Speaking to REB exclusively, Mr Phillips reveals how adopting this approach can set agents apart in what has become a highly competitive marketplace.
Consistent upskilling
Mr Phillips says his lengthy career in real estate has helped him realise the value of continually improving his service proposition.
In his time he's seen a number of regulatory changes as well as changing vendor and buyer perspectives, which naturally impact any agent's core business.
However, instead of looking at this as a challenge, Mr Phillips uses it as an opportunity to upskill himself.
Most notably, he says this has enabled him to continually refine his negotiation skills with all players in the market.
"When you're in tough situations you need to be able to handle both vendors and buyers," he says.
"With 14 years' experience, that's the thing that has helped us get to this point."
Commitment to the client
The most important aspect of being a successful real estate agent is getting the best end result for the client. In order to achieve this, Mr Phillips takes a holistic approach.
With so much talk about digital disruption in the real estate world, it could be assumed that REB's number one agent would be leading the pack in all things technology. However, this is not the case.
In fact, Mr Phillips says sticking to old-school methods of communicating with clients has paid off in spades.
"We're pretty much doing what we've always done," he says.
"We're just calling and informing our database on what's happening in the marketplace, advising them of any market changes.
"We're still more phone-based because building relationships is the number one thing for this business and that's what that does. Over emails you can't do that."
However, he does stress the importance of incorporating digital marketing and social media into business, saying LinkedIn in particular has helped him generate 6-10 listings over the past 12 months.
"Our LinkedIn business page has got about 2,000 or 3,000 people on it now," he adds.
"We update it pretty much every day."
Consistently seeking to improve
In terms of what he hopes to achieve in the year ahead, Mr Phillips would like to crack 200 sales and maintain his team's culture, which he describes as essential for a top real estate group.
"We had a record calendar year last year and this year we're actually already ahead of where we were last year. We're probably ahead by about five per cent," he says.
"We're working harder, but we're getting rewarded for that."
However, it's not all work and no play. Mr Phillips notes that it is paramount for agents to maintain a healthy work-life balance in order to achieve over the long term.
"That's why we are so consistent," he says.
"I make sure I go to the gym every morning at 5.30, five days a week. I'm in the office at 7:15 doing appraisals, following up our database, closing and negotiating deals, doing a lot of face-to-face meetings, and averaging close to 1,000 call connects a week in and out of the office. I'm at home, on average, at seven o'clock.
"But that's why I go away 10 weeks a year."
Quick facts – Alexander Phillips:
• 2016 REB Top 100 Agents ranking: 1
• Company: Phillips Pantzer Donnelley
• Suburb: Eastern Suburbs
• Position: Partner
• Years' experience: 14
• Support staff: 3
• Average sale: $2,143,616
• Volume: $351,553,000
ABOUT THE AUTHOR
---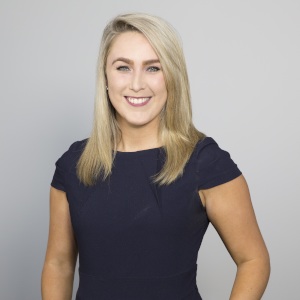 Emma Ryan is the deputy head of editorial at Momentum Media.

Emma has worked for Momentum Media since 2015, and has since been responsible for breaking some of the biggest stories in corporate Australia, including across the legal, mortgages, real estate and wealth industries. In addition, Emma has launched several additional sub-brands and events, driven by a passion to deliver quality and timely content to audiences through multiple platforms.
Email Emma on: [email protected]com.au