Vivien Yap of LJ Hooker Claremont has just four years' experience as an agent but still managed to take out the number 28 spot in the 2016 REB Top 100 Agents ranking. Here, she shares her story, revealing how even the least experienced agents can build successful real estate sales careers as long as they work with tenacity, resilience and a desire to be the best.
The beginning
Vivien Yap's journey into real estate is not your typical tale.
She once owned her own pharmacy before deciding to take a leap of faith into the unknown world of becoming an agent.
Four years on, she hasn't looked back.
"I sold my pharmacy and didn't have a job lined up for me as a pharmacist elsewhere. I also did not want to work the 12 hours a day, seven days a week, stuck behind the four walls of a pharmacy or in a hospital," Ms Yap tells REB, of her career transition.
Knowing she could handle the long hours in a job so long as it was outside these four walls, Ms Yap decided real estate was the way to go.
"[Initially] it was really just to help my friends out with one house but then I thought 'this is fun, I can do this' and that's how it started," she says.
"I also do love buying and selling houses and I've always been intrigued as to what happens behind the scenes, so at the same time it allows me to have a better understanding when I'm buying and selling houses for myself and also helping out my family members."
Overcoming challenges
Ms Yap says while the switch into real estate wasn't a hard one, she did note that getting listings was a challenge in the beginning.
"A lot of people [in my market] still think I'm a pharmacist so 'what would a pharmacist know about selling houses'," she explains.
"The people who trusted me were my friends and also a few people who gave me a lot of encouragement and support, giving me a platform to feel quite comfortable that I can do it."
To ensure she stays on top her game with listings, Ms Yap spends a considerable amount of time networking and exhausting every lead opportunity.
"I suppose it all comes down to hard work and also networking very well with my clients, ensuring that they are also referring me to their family and friends," she says.
"If they've got one good experience, we'd like them to tell others. We really try to get word-of-mouth out there.
"I also do work very, very hard and start very early in the morning and finish very late. We take on properties where we work the offer all the way to the end, we exhaust every possible lead – there are really no short-cuts at all."
Maintaining positivity
For any agent just starting out, the task of going up against others with 30-plus years' experience might seem like a daunting one.
However, Ms Yap doesn't let this get the best of her, choosing instead to stay positive in even the trickiest of situations.
She understands the perks that come with being an agent and is reminded of what she enjoys most about the job regularly – closing a deal and getting a great result for the owner.
"When you get the deal closed its pretty adrenaline pumping stuff," she says.
"I think what I enjoy most is getting really good, positive results for the owner, especially when you might've had a situation where the property has been on the market for a while or it may have been a difficult sale but then you do achieve the price that they expect to get."
A word of advice
In order to thrive in an industry dominated by experienced professionals, Ms Yap advises other new-to-industry agents to work with persistence and never give up.
"It's really hard to start in an industry where you may not get to see the results instantaneously and real estate is one of those careers," she says.
"It takes a good six to nine months, but when you hit that turning point, that point where it all comes together, business will just start to flow through and then it becomes about pipelining everything, such as making sure you're keeping in touch with your clients, friends or family who could potentially bring you business, with absolute persistence.
"Don't talk about it, just do it."
To see who else made the Top 100 Agents 2016 ranking, click here.
Quick facts – Vivien Yap:

2016 REB Top 100 Agents ranking: 28
Company: LJ Hooker Claremont
Suburb: Claremont (Western Australia)
Position: Real estate salesperson
Years' experience: 4
Support staff: 2
Average sale: $1,671,090
Volumes: $143,713,705
ABOUT THE AUTHOR
---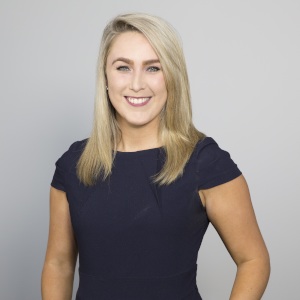 Emma Ryan is the deputy head of editorial at Momentum Media.

Emma has worked for Momentum Media since 2015, and has since been responsible for breaking some of the biggest stories in corporate Australia, including across the legal, mortgages, real estate and wealth industries. In addition, Emma has launched several additional sub-brands and events, driven by a passion to deliver quality and timely content to audiences through multiple platforms.
Email Emma on: [email protected]com.au