It's time. Time for the government to act for our industry – an industry that forms the backbone of the Australian economy.
The nation's decision to re-elect Malcolm Turnbull's Coalition government for another term is having a positive effect on the Australian property market as consumer confidence returns and properties begin to hit the market.
Over the election period, Australians sat on their hands while waiting to see the outcome of the historically long process, before making a decision to list. This saw eastern seaboard markets record extremely low levels of listings.
The stability of a familiar government and record-low interest rates will fuel the property market as we head into the busy spring selling season, which traditionally experiences an increase in the number of properties on the market.
We expect to see a strong last six months of the year, with buyers heading out in force looking for well-maintained and well-priced property.
This is a great opportunity for savvy sellers seeking to capitalise on the surge of buyer activity.
The government's election promise to increase land supply will have a positive impact on housing affordability. This is a move that will alleviate pressures felt particularly by first home buyers.
However, more work needs to be done at a federal government level.
The recent federal election has shown that the Australian public is deeply concerned about matters relating to the property market, especially housing affordability within all age groups.
Local, state and federal governments need to be involved to overcome these concerns.
The reinstated Turnbull government should appoint a federal Minister for Housing to oversee housing affordability, supply and demand, foreign investment and property taxes.
In its last term, the government took the right steps in appointing a Minister for Cities, which was subsequently scrapped in a cabinet reshuffle; however, what is needed now is a minister who oversees all the real estate markets across Australia and provides a holistic solution to the major concerns.
Real estate is not a small industry; this is an industry that forms the backbone of the Australian economy, particularly since the slowing of the mining sector.
The property industry employs 1 in 4 people and is the foundation of over 18 million Australians' superannuation funds, through property investment and SMSFs.
Residential real estate is worth $6.5 trillion, which is more than three times larger than Australian superannuation, making it the largest sector in terms of wealth creation in Australia. In fact, 51.6 per cent of all household wealth is held in housing.
It is now time to instate a representative who will work with industry stakeholders and the public to develop long-term solutions to housing supply and affordability, particularly within capital cities.
ABOUT THE AUTHOR
---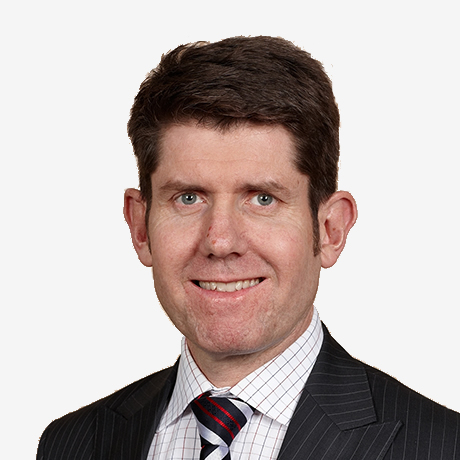 Grant Harrod has been chief executive of LJ Hooker since 2014. From 2009 to 2013, Grant was chief executive of Salmat. Before joining Salmat, he spent 13 years with Corporate Express Australia, where he served as chief executive for six-and-a-half years.
Grant has an MBA from Macquarie University's graduate school of management and is a fellow of the Australian Institute of Company Directors.