It's the million dollar question every real estate agent and buyer is asking – where are all the listings and 'for sale' signs? 
Venture out on a Saturday and you'll see a force of buyers drifting between the same open for inspections. It's not uncommon for our agents to be selling property in suburbs that have just two or three listings.
The real estate market is strong due to the high demand from buyers, thanks to record low interest rates and strong economic fundamentals such as the low unemployment rate.
Auction clearance rates continue to perform admirably in capital cities. However, the number of properties going under the hammer is considerably fewer than last year.
Take for example the Sydney market, which is seeing consistent clearance rates as a percentage in the late 70s and early 80s, and is averaging between 500 to 600 scheduled auctions each week. Compare this to the end of last year when more than 1,000 properties went under the hammer each weekend at a lower clearance rate.
New listings are down across the country too. Sydney, Melbourne, Darwin, Tasmania and Canberra are experiencing a shortage of new listings, while Adelaide and Perth have seen modest rises in new stock with a 0.9 per cent and 6 per cent growth respectively. Queensland is the strongest market, with an 11 per cent upswing in new listings.
There are three main reasons why sellers are holding off putting their property on the market:
1. The buy before you sell conundrum
For many years, and definitely when I was first in the market, vendors were encouraged to sell their home before they purchased their next property. After all, you didn't want to be paying two mortgages.
However, with the shift of the market, many sellers are trying to buy before they sell their property, which in turn is holding up the flow of supply in many markets across Australia.
2. Price growth
Price growth expectations are seeing potential home owners sitting on their hands in anticipation that their property will accrue more capital growth.
3. Investors short of choice
Savvy investors are fluid in the investment choices they make. Traditionally they would sell if another asset class such as the share market, term deposit and bonds offered a higher return on investment. However, these other asset classes are underperforming at present.
The combined capital growth and income return for residential property in Australia and the security of bricks and mortar are currently more attractive to investors than alternative investments.
However, despite these three limitations in listings, home owners are still reaping the benefits of active markets, with Sydney (11 per cent), Melbourne (8.5 per cent), Brisbane (3.1 per cent), Adelaide (3.6 per cent), Canberra (6.1 per cent) and Hobart (2.1 per cent) all experiencing house price growth.
While investors may not be selling, they are still buying. Investor activity will continue to move as investors look to grow their portfolios, which will bode well for home owners putting their property on the market this spring selling season.
First home buyers will also be drawn back to the market after August's rate cut to take advantage of mortgage affordability.
When considering whether now is the right time to sell, do your research to understand the level of competition in your local area. Some home owners who have not had their property appraised in the past 12 months will be surprised to see the current worth of their home.
ABOUT THE AUTHOR
---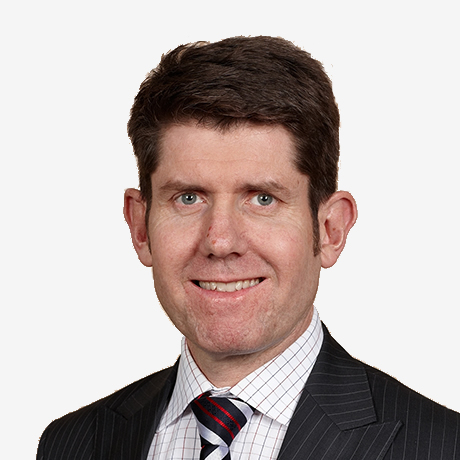 Grant Harrod has been chief executive of LJ Hooker since 2014. From 2009 to 2013, Grant was chief executive of Salmat. Before joining Salmat, he spent 13 years with Corporate Express Australia, where he served as chief executive for six-and-a-half years.
Grant has an MBA from Macquarie University's graduate school of management and is a fellow of the Australian Institute of Company Directors.