It is said that we were given two ears and one mouth for a reason, and this is never truer than when studying successful salespeople.
If you are anything like me, and sometimes struggle to know when to keep your mouth shut, it is important to recognise that this is never more important than when you are in a lounge room, as this can often be the difference between winning the listing and not.
The ability to listen is often difficult and the ability to 'actively listen' is almost an art form, one that only a select few truly master. Active listening is having the ability to listen while simultaneously participating in the communication process instead of remaining passive.
A recent study shows that a staggering 93 per cent of communication is non-verbal.
If you consider the professional development and training that we are exposed to in our industry, most of it is language-centric, with the focus being on how to improve your scripts and dialogues. This seems disproportionate when you consider that only 7 per cent of effective communication is verbal.
Clearly, homing your craft through improved scripts and dialogues is essential, but you should also consider the psychological, physical and paralinguistic aspects of training.
ABOUT THE AUTHOR
---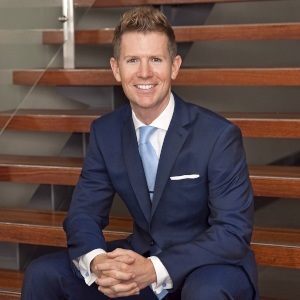 Douglas Driscoll is CEO of Starr Partners, and was named Industry Thought Leader of the Year at the Real Estate Business Awards 2016. Originally from the UK, Douglas is widely regarded as one of the industry's preeminent thought leaders, and is lauded for his dynamic and pioneering approach.