A lifetime ago, I was a secretary in Perth, when along came Ramon who had just sunk his yacht in Madagascar (and I mean literally sunk it).  He swept me off my feet and before you knew it we were sailing our catamaran from Perth to Mission Beach.  This is a girl who had never been on more than the Rottnest ferry – so it was an adventure.

Blogger: Linda Tuck, Director at Property Ladder Realty
We travelled, sailed and had a lovely life for six years – but we soon found ourselves in Mission Beach basically poor. It isn't fun having no money, so we didn't want to be here again, we knew had to do something to change it.  We had assets, but they don't pay for the groceries in the supermarket.
It was then that a light bulb moment occurred when our neighbour came over and said, "I have just bought a one bedroom unit in Cairns for $32,000".  We thought this is too good to be true – but it wasn't.  Cairns was experiencing a huge down turn and we were buying properties for under $50,000.  We knew that property was the way to create wealth – and more importantly passive income.
We never anticipated that 12 years later we would have 40 income producing properties (of course in partnership with the National Australia Bank) – that was never the plan but here we are.  Having a rental property is a fantastic tool for wealth building, and they would be ideal if you didn't have to actually rent them out!  We decided to look after our own rentals and before you knew it Property Ladder Realty was created so we could look after other like-minded investors properties.
I never dreamed that when I grew up I would be a Property Manager.  To be totally honest if we were in it for the money we make through the business I would be far better off financially driving a big truck in the mines – I just want to know if you can get high heeled steel cap boots?
We do things very differently, and over the past few years I have created our 'Note to Self – Must Get a Life' blog to let investors know what happens in the life of a Property Manager.  I don't have enough of an imagination to be able to dream up some of the things that happen – but I can tell a story about it via our blog.
Apart from giving you a laugh, I will try to inspire you to make a difference to your financial future – after all if Ramon and I can do it – just about any one can.  I do hope you enjoy them, and any feedback is very welcomed.
Enjoy!
---
Linda Tuck, Director at Property Ladder Realty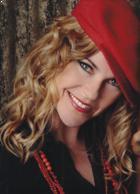 Linda Tuck, along with her husband Ramon have built up Property Ladder Realty in Cairns over the past decade.  With 40 income producing properties themselves, they understand the need for good property manager that understands the needs of an investor.  In an effort to educate their owners on what happens each day in property management, the 'Note to Self - Must Get a Life' blog was born.  It lets investors know what can and does happen each and every day.