Jarrad Mahon explains how agencies can benefit from paying staff based on their performance.
Blogger: Jarrad Mahon, Director, Investors Edge Real Estate
We almost used a different title for this post, because for many, the way to maximise client relations isn't a secret. The secret is simple: you just genuinely care about your clients and you keep in regular touch with them. Here's how we like to do it:
Proactive Communication
At Investors Edge, we have a simple policy: We promise to return phone calls and emails in the same business day or we pay you $100. The guarantee applies to both owners and tenants. Ultimately, though, we don't get a lot of calls from investors because we are proactive and we call them on a regular basis. If an investor needs to call us for anything besides an emergency or new business, we haven't done our job right. Your investors are trusting you with their financial futures; show them that you care enough to communicate with them regularly.
Introduction Call
The introduction call helps to establish ground rules and go over details. In our office, we have leasing, business development and property management as different departments. As soon as the file goes to the correct department and person, that person makes the introduction call. The introduction call is extremely important for two reasons. First, it lets the investor know exactly what to expect from us. Second, it helps us begin the process of developing rapport and providing proactive communication.
Routine Inspection Call
We do this immediately after completing an inspection, even if we are on the way to another inspection. We let them know what maintenance if any is required and give them feedback on their tenants. Even if everything is perfect, we still call immediately after the inspection. A nice added touch that we always provide is to look for ways the property can be improved to add value and produce greater return. Investors love knowing that their property management team is proactive and looking after their interests. If the tenants are at the inspection, ask them: "Is there anything else you would want for the house?" Then you can find out what they would be willing to pay in extra rent for it. On a couple of occasions, tenants have been willing to pay an extra $10 per week for a dishwasher that cost $600, which the owner can purchase on an interest free term. They will not only get $520 extra rent in the first year, but by claiming the depreciation against their tax, it usually pays for itself. Plus you have now got a happier tenant who may likely stay longer. The same approach works well for air conditioning, security screens and alarm systems.
Feedback Call
Every year, our property managers call their clients to ask for feedback on how they are finding our service. If the feedback is positive, we ask if we can send it to them in writing and have them approve it for a testimonial. Then, we transition into asking them if their family and friends are investors and let them know about our referral program. If the feedback is negative, we encourage them to tell us every detail about why they aren't satisfied. We listen carefully, take notes and tell them we will get back to them. Then, we formulate a plan of action and call them ASAP to let them know that we are proactive and prompt in addressing their concerns.
Pay Attention
Always remember that negative feedback isn't really negative; it's an opportunity to improve performance. We learn a lot about how to improve our processes and offer better service when clients point out things we could be doing better for them. If you want to maximise client relations, simply get in touch regularly and let them know that you care enough about them to listen to them. It's that easy.
ABOUT THE AUTHOR
---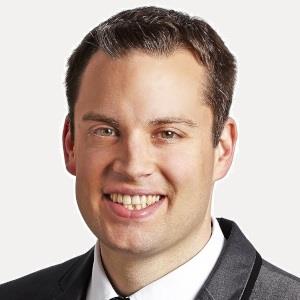 Jarrad Mahon is an experienced and passionate property investor, real estate agency owner and the "go to" for Perth property investment insights and practical strategies wealth growth in today's market.
Over the last seven years he has used his engineering background to build and refine WA's most award-winning property management business with a unique investor mindset.
Jarrad thrives on helping hundreds of clients every year to get the best property returns while avoiding costly mistakes. He has learned by investing all around Australia and using a variety of value-adding strategies.
Jarrad has recently been named in the 'top 40 business owners and entrepreneurs in WA under the age of 40' and he is a regular contributor to a variety of property investment and industry magazines.
Make sure you never miss an episode by subscribing to us now on iTunes
And dont't forget to leave REB a review!

Listen to other installment of the Real Estate Business Podcast