Having worked in quite a few different real estate offices I have come across my fair share of systems and procedures implemented (or a lack of implementation) by offices. 
One of the most vital habits that I implore each and every property manager to form is a simple but affective one: diary notes!  
"Diarise, diarise, diarise"… I've had those words drilled into my head so often that I think I dream of them.
I've always listened when people said, "Make sure you diary note everything" but it wasn't until a few years ago I realised just how vital they are when it comes to potential law suits against the office you are working in – or worse, yourself as the agent.
A tenant called me complaining of a flat smoke alarm battery and when I let her know that she is responsible for replacing that battery herself her response was, "Who is going to pay the hospital bill if I fall and hurt myself?" 
Being quite efficient with my dairy notes (still improving though!), I recorded what the tenant had said to me. I then offered to get someone out to the property for her, at her expense, and she quickly declined and said that she would get someone to do it herself.  A few days later we got a complaint through the reception that the tenant had fallen off a chair and hurt herself.  As soon as this was brought to my attention I reported it to my director along with the diary notes I had taken in the days leading up to this incident. He sent those diary notes to the tenant and naturally, nothing ever eventuated. 
FYI - our solicitor and insurance company was also informed.
What would have happened if I hadn't recorded that conversation? Could we be in the middle of a messy litigation? 
There are numerous other advantages to having a record of conversations and events regarding your tenancies and properties. I urge you to write them all down. No matter how big or small you think the situation is. You never know when those diary notes could save you.
ABOUT THE AUTHOR
---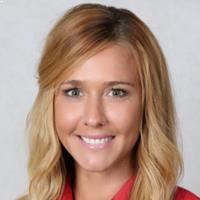 Starting in 2006 at LJ Hooker Bundaberg, Stepfanie embraced a variety of aspects of real estate before finding her passion in Property Management. Working from Gladstone for the three years she excelled in her role, winning the Queensland and Northern Territory Property Investment Manager Award in both 2013 and 2014, as well as becoming the 2014 World Champion Property Investment Manager, and being a part of the Multi-Million Dollar Captain's Club for the past two years running.
She now comes to us at LJ Hooker Sunnybank Hills to challenge herself professionally after reaching the peak of Gladstone property management.
Make sure you never miss an episode by subscribing to us now on iTunes
And dont't forget to leave REB a review!

Listen to other installment of the Real Estate Business Podcast