When it comes to choosing the right agency or property manager to care for your investment, there is much to consider.  
Choosing the right one can be a lengthy process and with so many agencies to select from these days, you can end up even more confused than before you started.
Straight away there are many topics that spring to mind and must be weighed up in this decision process. After all, this is your important asset that you have worked hard to secure.  
Items such as proximity to your rental property and recommendations from your family and friends are usually first on the list. However, when it comes to finding someone to care for you, your property and your tenant, you need to go deeper into what they are actually going to provide for you. 
If you're sick and need surgery, or if you are in trouble and need legal advice, you wouldn't consider for a second choosing the cheapest surgeon or lawyer available to you. You would ensure that you did the appropriate research and chose based on their level of knowledge and experience to give you the best possible outcome.
Yet time and time again landlords are choosing their property manager, someone they need to establish a long-term relationship with, and someone who will support and guide them through all situations, based on who is willing to reduce their management fees the most.
If you think about a few key things you value and want to receive from your property manager, such as proactive and open communication, extensive tenant reference checks, regular comprehensive routine inspections, zero rent arrears and hassle-free rental management, these things are provided by experienced and well-trained operators, and come at a price.
If they now need to look at reducing their fees in order to satisfy you, they then have to look at which part of their service to remove in order to provide management at that reduced price.
Reduced fees can certainly result in reduced service.
When rental properties become vacant and new tenants are required, you want to make sure the tenant is well referenced, has the ability to pay the rent regularly and will care for the home like it is their own.
You don't want any tenant to go in there just so you can say that the property has been let. Yes it has, but at what cost?
This is the same for your property manager and the carer of your investment property. You want to know that they have an extensive knowledge of the rental industry, will provide you with quality guidance and advice and be able to handle all situations resulting in a well-managed investment earning the best income possible.
The premium property managers on the market are not competing on fees and know that landlords that seek premium service are prepared to pay for it.
The right property manager will genuinely want the very best for you and become someone you can rely on and trust.
Don't miss out on getting the service you deserve by choosing the cheapest option. 
ABOUT THE AUTHOR
---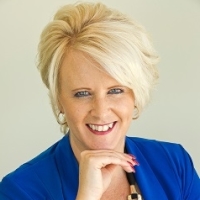 With a real estate career that spans 25 years, property management is still what Leanne Vincent loves!
Leanne has extensive knowledge and know-how in buying and selling rent rolls, as well as building and running successful agencies.
Her company, Property Management For You, now works with principals expanding or selling their rent rolls, helping them proceed with confidence to maximise their investments.
With a focus around helping principals and entrepreneurs within the industry achieve their goals and dreams, Leanne brings back profit, reward and passion to property management, securing better returns and peace of mind.
Make sure you never miss an episode by subscribing to us now on iTunes
And dont't forget to leave REB a review!

Listen to other installment of the Real Estate Business Podcast