Keeping customers makes good business sense, doesn't it? But, as most will say, it's not always easy to do.
There are a lot of case studies and great books to read that speak to creating customer loyalty. Some allude to how now more than ever a lot of businesses have a tendency to become complacent with their customers, i.e. providing a good enough service is satisfactory and a long-term, relationship equals loyalty. 
I often hear "this landlord has been with us for a long time … they really like us", but I also hear "we lost a management that we had for many years to go with another agent … the owner never did the repairs anyway!" 
It begs the question: Are we truly aware of what our clients want and expect from us as property managers? Or do we just think we know?
Was there something that we could have been done or done a little better to have salvaged that lost management?
How are you looking to improve the value add to our clients? 
How can we innovate our service and experience offering to inspire loyalty? Not just for the landlord but for the tenant as well.  
The best way to shape any of these answers is to go to the source. Yes, you've probably heard it before, but it's from a landlord and tenant survey. A quick and simple questionnaire sent out electronically to truly capture an understanding of what your clients think of your property management team shows what you are good at and what you could improve.
The two common areas that are usually highlighted for improvement from a lot of the surveys I have reviewed are communication and education.
Landlords and tenants expect a certain level of accessibility and responsiveness nowadays. With two of the most-used phrases in a lot of the feedback that came from both landlords and tenants surveys being "kept informed" and "kept up to do date", have a look at these few simple value adds that I know you can implement (if you're not already doing so) to help create clients for life:
Call your landlord a minimum of three times a week when you have a property on the market for lease. The most important phone call is the one you make on a Saturday. Even if you didn't have anyone come through the open; no news is good news. Use it as an opportunity to review the strategy that you have in place, whether it be a price adjustment or a suggestion around an improvement to get tenants across the line.
CC the tenant on a work order sent so that they know that a tradesperson has been engaged to attend to their repair request. The tenant then knows you've handled the repair and the tenant has the tradesperson's contact details.
Send a quick note to the owner after the invoice has come in indicating that the repair has been completed. My motto for landlords when managing their properties has always been 'no surprises'. Give them an understanding of what was done, send a before and after photo perhaps, and let them know the dollar amount so that they know what to expect when they see the deduction on the end of month statement.
Educate the owner with the prices of properties sold by your sales team. Particularly if a property has been sold in the same street or around the corner from a property that you are managing for them. A lot of landlords want to know that their investment is growing and are always intrigued by sales results. The sales agents in your agency will be thankful for the opportunity too if the owner wants a market appraisal. 
People are more likely to see, read and act on text messages on their mobile phones than any other form of communication. It is simple, effective and direct. So why not remind your tenants by text a day before you are due to go in and conduct a routine inspection? Or send a reminder to pay a water usage invoice? Or even thank prospective tenants that came through an open for inspection and that you look forward to receiving their application? 
These are just a few suggestions that you can implement straight away that will show your landlords and tenants that you understand the importance of communication, the significance it brings when managing an investment property and enhance the notion that you don't just collect the rent, but go above and beyond to earn the loyalty that you have and want with your clients.
ABOUT THE AUTHOR
---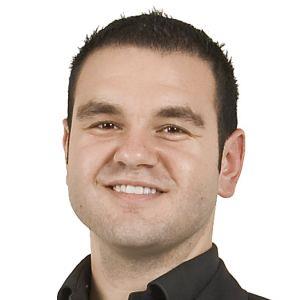 Vasili is committed to lifting the benchmark in superior property management services with in the real estate industry.
With close to 14 years' experience, Vasili is armed with unlimited energy and enthusiasm. Vasili has successfully implemented new processes and procedures, systems and technology platforms enabling real estate and property management businesses to establish an impressive market share.
One of his keys strengths within the property management area is winning new business, business development strategies and building organic rent rolls from scratch. One of his more notable achievements is building a rent roll from zero to 1,000 in four years for one of Sydney's top real estate agencies.
With this passion, an infectious energy comes from Vasili, which is truly motivating and inspiring. He also prides himself on facilitating excellence and helping others achieve their dreams, goals and ambitions.