Knowing how to attract and engage with new and potential clients can seem like an overwhelming and difficult task at times.
The most successful property managers continuously look for and try out new methods and activities to generate more leads, build up their brand, and engage with potential business.
We've come up with four new tactics to try out to not only gain new leads and more business, but also to build up your brand and reputation as the go-to agent in your neighbourhood. 
Showcase your listings
After you add a new listing to your site and Homely, add images of the most impressive and appealing features to your Facebook or Pinterest boards. You could try creating and updating different kinds of albums to show off different styles, features and amenities – such as newly renovated kitchens, spacious bedrooms or outdoor entertainment areas. Then you can share the album or board with clients that mention they are looking for that particular feature in their next home. Potential clients will love to see the interesting ways in which you'll be promoting their property and drumming up interest.


Start conversations online
A great way to scope out and engage with potential clients is to contribute to online discussions and forums about your local neighbourhood and community. Jump on Homely's Q&A forum and start answering questions and conversing with people that are curious about your area. This allows you to further build up your reputation as a local area expert and its real estate by sharing your knowledge and advice with a new audience.

Also, consider adding your own questions to Q&A forums that you find clients frequently ask about moving to your neighbourhood and the real estate market there. This will be beneficial for your brand and business when people are researching your suburb and they frequently come across your name and useful advice in posts.

It can also be helpful to set up email alerts on Google for specific keywords about your neighbourhood, popular places in the area and surrounding suburbs. This way you can be notified when discussions about your region begin and seize the chance to contribute advice and information swiftly when the forum is running hot.


Encourage ratings and reviews
Can you think of the last time you bought a new product or used a service without first researching it online and reading customer reviews? Most smart consumers couldn't, and those in the property market are no different. They will be thoroughly checking you out online before they contact you. Most people will choose their property manager based on the experiences and feedback of other property investors in reviews they read online.

Online reviews are the new word-of-mouth advertising, so it is important that when clients look at your online presence, they see evidence of satisfied customers and the good work you're doing. If you don't have many reviews, encourage current and past clients to post reviews on your website and social media channels. Some property managers even go as far as incentivising clients to write reviews with gift certificates.

When requesting reviews, ask clients to include specific and detailed information about why it was so good to work with you, rather than just saying you did a great job. Potential clients want to gain a better understanding about how and why you do a great job. Also keep in mind that responding to reviews publicly is a worthwhile habit to get into. Consumers really like to see that personal touch from you and know that you are accessible and active online.


Neighbourhood networking
Join local organisations and clubs, such as the PTA at your child's school, Scouts or Girl Guides Australia, Rotary Club or Meals on Wheels, coach at AFL Auskick, or volunteer at community events to network with people in your neighbourhood. You'll not only meet people who might be looking to rent out property in your area, but locals often know of other family members and friends looking to move into their area and could connect them to you. Building relationships with locals is also a good chance to build up your brand and reputation as an active, engaged and informed member of your community and the go-to agent for real estate queries and enquiries.
ABOUT THE AUTHOR
---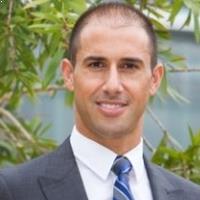 Rocky Bartolotto is the national sales director for homely.com.au. Rocky's extensive experience in introducing new product offerings to the market and client management abilities makes him one of the most knowledgeable property specialists in the country. In addition to his time working in the online space, Rocky is also one of Sydney's top auctioneers, with over 4,000 auctions performed through his business. He is the director and chief auctioneer at Property Auction Services.