A quality reputation is a key tool in your marketing kit, and it needs to be protected, nurtured and used to increase your earnings.
I'm always amazed by how little time most of my clients spend on reputation management. Your business reputation is your public face. It's how potential clients assess the quality of your service.
What is reputation management?
Your company has a number of reputations. A quality reputation with those who directly benefit from your services is, of course, a given.
However, you also have a reputation with suppliers to whom you outsource services or who supply raw materials. How do you stack up in the eyes of those who help your business grow?
Employees will form opinions about you quickly. Your rock-solid reputation with your staff is what turns a successful company into an earnings star.
Public perceptions count. Some advisers have been tainted by the media attention given to their principals.
Community involvement and co-operation are important. I know many small companies that sponsor local sports teams, sponsor Red Cross blood drives and donate company time to doing good things in their communities.
And finally, there's your professional reputation. Any hint of dishonesty or deceit will come back to bite you in the butt.
Protect your hard-earned reputations like gold.
Of course, it starts with you. The ethics and values an individual brings to a business determine the reputation of the business. If the business owner is perceived as and proves to be a trusted 'handshake' kind of person, the word will spread – "Her word is her bond". 
The owner's reputations will be reflected in the business persona. Therefore, it is important the small service provider maintains the highest standards of business conduct. I always counsel clients to err on the side of caution. If you think it's an issue of business integrity, it is an issue of business integrity – and one that must be managed.
Client integrity
Old adage: An unhappy client will tell eight people about his dissatisfaction. Not exactly the kind of word-of-mouth small business owners are looking for.
Clients expect accurate information in a format they can understand. They expect a complete understanding of services delivered and why services were required.
They expect to be included in the process. A client should never be told, "I'm the professional, let me take care of it". You want your clients to have a stake in their success.
Always prepare a clear statement of advice (SOA) listing precisely what you will do and what your fees are. There should be no doubt about service expectations.
Under-promise, over-deliver. No explanation needed.
Manage client objections and issues yourself. Put the 'boss' on the phone.
The client is always right, even if it costs you money.
Supplier integrity
Pay suppliers on time. If the supplier is essential to your business success, pay that company before you buy groceries.
Praise loudly, criticise softly. Self-explanatory.
Keep your word. If you're reaching for the contract or the vendor is, you've already got a serious problem. Fix it before it gets worse.
Company integrity
Be a good corporate neighbour. Stick to local regulations, don't hang huge signs that block drivers' views, don't annoy the local citizens. These are your future customers or clients.
Sponsor a local sports team.
Offer a scholarship to a graduating student off to university.
Participate in community events and activities as a sponsor and auctioneer at the charity auction. Be a face and a name your neighbours recognise.
Donate to local charities.
Join a service organisation.
Become involved in local community projects like raising money for a new library addition.
Perform work pro bono. I know a copywriter who writes two newsletters for local charities pro bono. Not only is it a nice thing to do, it helps build the writer's reputation within the community. (Also provides networking opportunities, but that's not why you do it).
Ensure your office is orderly, clean and there are towels in the restroom. Clients may drop by unannounced and if it looks like a file cabinet exploded all over your office, you don't look professional.
There are other things you can do – contact local media about upcoming events your company participates in, become a public speaker and write a column for the local newspaper. You get the idea.
Your reputation, personal and professional, is a core asset of any business. Bring to it the ethics, morality and values you expect from others and your business will grow organically.
ABOUT THE AUTHOR
---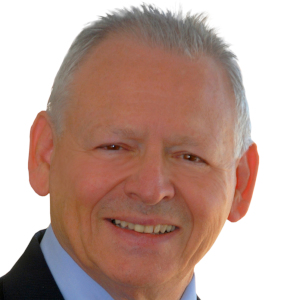 Michael Harrison is a business strategist with Strategies Plus and is also the independent chair of risk specialist dealer group Synchron.