New research has revealed the impact COVID-19 restrictions have had on Queensland's tourism property markets.
The Palaszczuk government's mandatory COVID-19 restrictions went live from 20 March 2020, with knock-on effects to the state's property market.
However, despite the perceived effects, the REIQ said the Sunshine Coast capital — Brisbane — has reported a relatively stable vacancy rate of 2.44 per cent for the last quarter.
But how has this translated to tourism hotspots?
Gold Coast
According to the REIQ, this quarter's rental vacancy data provides a peek at the initial impacts of the coronavirus pandemic across popular tourism hotspots in particular.
"The Gold Coast saw an end-of-summer sharp spike result in a 1.2 per cent rise to 3 per cent (with only a 0.4 [of a percentage point] increase in the Scenic Rim region).
"Up the coastline and it's not so different around the Bay Islands district where the archipelago average soared by 2.7 per cent to a vacancy rate of 4.3 per cent (making up part of the state's 10 per cent weakest regions)."
North of Brisbane
When it comes to areas slightly north of Brisbane, the REIQ noted that most areas have remained stable with little movement either way.
"For example, Caboolture saw a drop in vacancies (-0.6 [of a percentage point] to 0.8 [of a percentage point]) while Redcliffe saw a marginal rise of 0.1 [of a percentage point] to level out still within tight vacancy range at 2 per cent," the REIQ said.
"Further north and the Sunshine Coast hasn't offered up any side effects from COVID-19 as of yet, with a 0.2 [of a percentage point] drop in vacancy rates across the region to 1.4 per cent.
"Even inland across the majestic hinterland region, the average vacancy rate reflected a 0.8 [of a percentage point] decrease to 1.5 per cent."
Coastline
There's some "unmistakeable movement upward" when it comes to areas back along the coastline, according to the REIQ.

"Early tremors of COVID-19 [are] attributable to those results recorded in Noosa (+1.3 per cent to 3.6 per cent) and Fraser Coast (+1.4 per cent to 3.1 per cent) which includes Hervey Bay (+2.4 per cent to 4.3 per cent)," it said.
"Drive a few hours north and more stable yet tight vacancy rates become the norm once more from Bundaberg (+0.9 [of a percentage point] to 2.4 per cent) through to Rockhampton (-0.3 [of a percentage point] to 1.3 per cent).
"However, the outlier here is Gladstone. With mining and infrastructure projects on the go, demand for trades has boomed, with vacancy results reflecting rental demand by a staggering 2.5 per cent to a record low of 1.6 per cent for the region."

The REIQ noted Mackay represents the only area across Queensland that's remained unchanged over the quarter (2.5 per cent).
Far North Queensland
Townsville remained relatively unscathed with vacancy rates fairly stable (+0.8 [of a percentage point] to 2.9 per cent), according to the REIQ.
Meanwhile, Mount Isa saw a 1.1 per cent drop to 2.5 per cent, proving the state's largest township maintained a healthy rental market in the first quarter of 2020.

"Unfortunately, the same couldn't be said for Cairns," the REIQ said.
"As the gateway to the Great Barrier Reef, Port Douglas and the Daintree Rainforest, the tourism-driven region closed out the quarter with a 1.8 per cent increase to 3.5 per cent rental vacancies — teetering on the edge of weak market conditions after experiencing record-low vacancies over the last 12 months."
Commenting further on the results, REIQ CEO Antonia Mercorella said: "Any further surges in vacant properties across Queensland's tourism regions are likely to be addressed by future tourism-focused initiatives to boost domestic holidaymakers.
"It's an optimistic start to the year. The next quarter will reveal more about the true impact of COVID-19 on the Queensland rental market."
ABOUT THE AUTHOR
---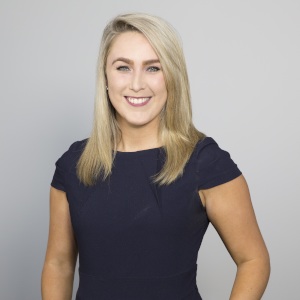 Emma Ryan is the deputy head of editorial at Momentum Media.

Emma has worked for Momentum Media since 2015, and has since been responsible for breaking some of the biggest stories in corporate Australia, including across the legal, mortgages, real estate and wealth industries. In addition, Emma has launched several additional sub-brands and events, driven by a passion to deliver quality and timely content to audiences through multiple platforms.
Email Emma on: [email protected]com.au