More than half of Australian investors expect property prices to tumble over the next 12 months, a new survey has revealed.
The second iteration of Switzer Financial Group's "Switzer Fear, Greed & Hope" survey has showed a stark move towards pessimism in the property sphere, with 54 per cent of respondents indicating that they expect prices to drop over the next 12 months.
Just 4.7 per cent held the same view in February 2020.
Calling it "an astounding turnaround", the director of Switzer Financial Group, Peter Switzer, commented: "In February, 5 per cent of Aussies thought house prices would fall and 66 per cent expected prices to rise — but in three months, more than one in two think prices will fall!"
Now, less than one in 10 Australian investors — just 9.2 per cent — expect property prices to increase over the next year.
As a result, property is no longer one of the top investment options for Australians.
Switzer also revealed that just 10.5 per cent of respondents surveyed would invest in property right now, compared to 62.7 per cent who would invest in shares.
And despite their record-low yields, term deposits are even being considered a more enticing option than property, with 10.1 per cent still considering the investment choice.
ABOUT THE AUTHOR
---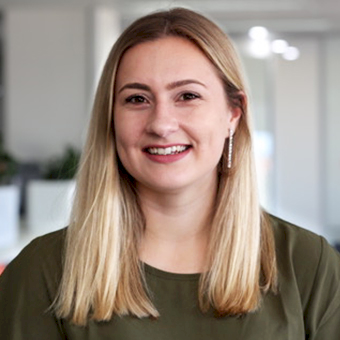 Grace is a journalist across Momentum property and investment brands. Grace joined Momentum Media in 2018, bringing with her a Bachelor of Laws and a Bachelor of Communication (Journalism) from the University of Newcastle. She's passionate about delivering easy to digest information and content relevant to her key audiences and stakeholders.