There's been a notable surge in demand across many Australian regions, with properties recording short days on market and strong competitive numbers, an industry body has flagged.
Real Estate Buyers Agents Association (REBAA) has highlighted how buyer's agents are witnessing "a steady surge in regional property markets" for both investors and owner-occupiers, despite the COVID-19-driven downturn.
According to REBAA president Cate Bakos, the demand is being partly driven by young families, relocating workers and retirees who are looking to optimise their superannuation savings.
"For those who seek a sea-change or tree-change lifestyle, the appeal of some of our nation's regions is enough to tempt many to opt out of city life and pursue a welcome change," she explained.
"For investors who have witnessed some particularly strong regional city capital growth rates, the added bonus of (typically) stronger rental yields has presented an attractive option for those who favour a more balanced portfolio."
Despite the recent trend towards regional living, it's not a new phenomenon, according to Propertyology's Simon Pressley.
He has cited figures to suggest in excess of 50,000 (net) Australian residents have migrated from capital city locations to the regions in the last three years.
"Truth be known that five out of eight capital cities had a net decline in population from internal migration last year," he said.
"Of the Australians who moved cities last year, Brisbane and Hobart were the biggest beneficiaries of the capital cities, but Melbourne only gained 590 people and every other capital city had a net loss."
Sydney alone has lost 53,000 residents in the last two years.
Mr Pressley has predicted that those migration patterns away from the capital cities will increase with the onset of NBN, pay TV, Skype and Zoom.
And with COVID-19's easing restrictions opening up the possibility of domestic travel and the return of car trips, Precium Property buyer's agent Matt Knight said open homes in regional locations are becoming increasingly popular.
"The vibe seems to be 'carpe diem' — seize the day!" he commented.
Quality areas are still attracting quality buyers despite the current economic conditions, according to Mr Knight, with well-styled first home and boomer-suitable homes "selling quickly".
It's a common theme elsewhere, with Aspect Buyers Agency's Matt Ward noting solid interest and demand for rural lifestyle blocks closer to larger regional centres such as Orange.
"We're seeing a lot of new entrants into the market as more people realise that the need for space, a side income and somewhere to escape to on the weekend can all be met in the one property," he said.
The Orange-based agent has flagged "a real skill shortage in the larger regional cities, across most industries".
"Seek.com is currently listing more than 50 jobs in Orange that pay more than $100,000 per annum," he said.
"With a median house price of $430,000, that's a pretty good income-to-house price ratio."
He said that the coronavirus situation had brought to people's attention the issue of food security and their inability to grow their own, so this has translated to increased demand for properties with this potential.
The lifestyle piece is renascent of agent experiences elsewhere.
Fortune Property Finder's Richard Evans has explained how lifestyles "went under the magnifying glass during the lockdown, with many people considering a regional change as their new normal".
"Whether it is the appeal of a seaside city apartment, character cottage with relaxing permaculture garden and art studio, or an investor chasing higher yields, regional cities and surrounds offer a great mix of opportunities for those who are prepared and enlist the best local support available," he said.
ABOUT THE AUTHOR
---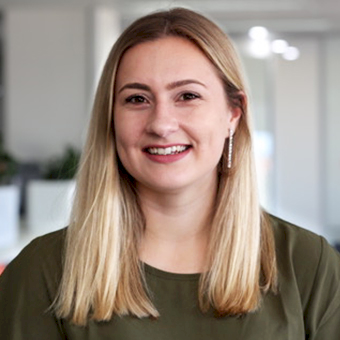 Grace is a journalist across Momentum property and investment brands. Grace joined Momentum Media in 2018, bringing with her a Bachelor of Laws and a Bachelor of Communication (Journalism) from the University of Newcastle. She's passionate about delivering easy to digest information and content relevant to her key audiences and stakeholders.