I've learnt a myriad of lessons on my professional journey from sales agent to CEO of UrbanX. While words like hustle, management, delegation and vision are easy to say, there's no doubt they're best learnt through hard work, experience and increased responsibility, writes Dan Argent.
Of course, moving forward professionally and becoming your own boss requires courage, because there are risks and rewards ahead.
For every successful business owner, there are a hundred who decided not to jump. They've said, "I'd like to try, but the downsides of failure are too great." Well, I'm here to tell you that there's a way to overcome this trepidation, mitigate the risks and maximise the upsides. And I've already taken the tough steps, so you can learn from my experience.
Financial confidence
I believe the most common fear stopping agents achieve their potential is the one around financial security. Agents convince themselves that working for a big organisation brings the safety net of a pay cheque.
In reality, all those talented agents are being ripped off by their agency, and earning a pittance of the commission they deserve, so they work even harder to try and get ahead, which means, of course, more money for the franchise.
It's the self-perpetuating hamster wheel of employment.
This is why step one in reaching your professional peak is becoming aware that you must take care of your own finances first.
There's a liberty delivered by personal wealth that allows you to take risks, be bold and make choices about how to spend your precious time.
My path to independence
The simple equation is to increase what you earn and invest the excess wisely.
When I started my own agency, it was a revelation.
At my old workplace, I was writing $700,000 a year in gross commission but taking home just $170,000 in post-tax income. I'd also seen fellow agents lose their life savings during the GFC because they had no financial plan — I wasn't going to go down that path.
So, I opened my own office, worked my arse off and saw my income rise via my business dividends. But rather than blowing this extra cash flow, I poured it into paying down my mortgages.
I had my house paid off in three years and one of my investment properties in another three years. I kept the momentum going by buying more properties and paying them off, too.
During this time, I also grew my own annual sales commission by 71 per cent. That meant I was writing $1.2 million per year. Before I knew it, my mortgages were being paid off by $20,000 a month, then $30,000, then $40,000 a month as my take-home funds steadily rose.
I was financially free… and it felt great. A giant weight was lifted off my shoulders and I could now soar.
My ever-growing portfolio meant money was no longer an issue and my vision now focused on other goals around happiness and giving.
Compounding wealth
I've done the numbers, so you don't have to.
If you have a 30-year, $700,000 home loan at 4.5 per cent interest, putting an additional $1,000 per month towards that facility will shave almost 11 years off the loan period.
Increase that to $10,000 a month more — an entirely achievable figure when you operate your own agency — and you'll reduce that original loan period to five years. That's right — a 30-year, $700,000 loan paid off in just five years.
Now compound those payments. You can purchase an investment property and turn the rent back into paying down the loan along with your rising income. You'll have that investment loan cleared in no time. Now go get another investment and contribute both the rents and your income toward paying that loan off even faster than the first two.
It sounds so simple, because it is. But it requires you, the agent, to recognise your full earning potential by shedding the old-school agency model and keeping more of your commission.
Stop giving away half your commission to an unnecessary franchise and an outdated brick-and-mortar office. All you're doing is paying for someone else's retirement. Instead, be your own boss and keep more of your commission.
The outcome will be that you can make clear decisions based on what you want, not what the bank, tax man, utilities company or anyone else wants. It also allows you to work like you don't need the dollars because, in reality, you don't.
Please note: Any advice is general in nature, and you should consider your own circumstances and seek professional independent advice about your own circumstances before making any personal financial decisions.
By Dan Argent, chief energy officer, UrbanX
ABOUT THE AUTHOR
---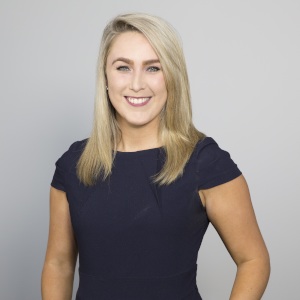 Emma Ryan is the deputy head of editorial at Momentum Media.

Emma has worked for Momentum Media since 2015, and has since been responsible for breaking some of the biggest stories in corporate Australia, including across the legal, mortgages, real estate and wealth industries. In addition, Emma has launched several additional sub-brands and events, driven by a passion to deliver quality and timely content to audiences through multiple platforms.
Email Emma on: [email protected]com.au