There are two likely scenarios to play out for the remaining six months of the year, according to Domain research.
Domain economist Trent Wiltshire has examined trends within the market, concluding that there are two likely scenarios to occur by the end of the 2020 calendar year.
The first being modest price falls, and the second: a slow pick-up in property sales.
"The most likely outlook for property is for prices to fall modestly in some areas and be broadly steady in others, combined with a slow increase in transactions from weak levels," Mr Wiltshire said.
"The key factor supporting prices so far is that few people have been forced to sell their homes due to losing their jobs or having their incomes cut. This has been enabled by the government's financial support packages assisting households whose income has fallen, in combination with banks allowing people in financial difficulties to defer mortgage repayments.
"The Westpac-Melbourne Institute consumer survey data indicates that while people think it might be a good time to buy, there is no rush because they think prices may fall a bit further. This suggests sales volumes will remain sluggish for the next few months."
Perth, Adelaide and Canberra are the property markets most likely to rebound fastest, according to Mr Wiltshire, who noted prices are likely to grow at a modest pace and sales activity should pick up. Couple this with the fact that there are few or no COVID-19 cases in these cities, investors can rest assured that the local economies should be able to operate fairly normally.
"In Western Australia, almost all social distancing restrictions will be removed on 18 July. The mining sector is strong due to robust demand from China. Perth's rental market has held up well, with the rental vacancy rate back to where it was pre-pandemic and well below the level a year ago. WA's tourism industry is the least reliant of all the states on interstate and international visitors, meaning border closures should have a smaller impact on the economy," Mr Wiltshire said.
"Canberra's high proportion of public sector employment should mean job losses are limited. In Adelaide, the jobs market has held up over the past few months, and South Australia is also less reliant on international tourists than other states.

"Some smaller cities, such as Wollongong and Newcastle, may also see prices hold up due to interest from people looking to move away from big cities. But prices may fall in the Gold Coast and the Sunshine Coast, due to the heavy reliance on tourism, and Geelong's property market may be weighed down by a sluggish Melbourne market."
Will holiday homes become even more in demand?
According to Mr Wiltshire, holiday and coastal areas near capital cities may become more popular, with people more able to work from home. However, he noted this factor might be more than offset by people selling holiday homes due to a fall in their incomes. 
"Some capital cities and other regions will be hit harder by the COVID-19 recession than others," he said.
"Inner-city Sydney and inner-city Melbourne look to be most at risk of price falls due to having a large proportion of renters and also due to significant job losses, particularly in hospitality. These inner-city areas are also where a large number of international students typically live. But with borders closed and universities teaching online, international student numbers have fallen substantially.
"Asking rents in inner-city Sydney and Melbourne have fallen by about 6 per cent in the June quarter, whereas the outer suburbs have held up reasonably well. Falling rents and rising vacancy rates means many investors may sell, which will push down prices."
ABOUT THE AUTHOR
---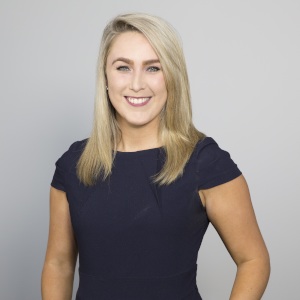 Emma Ryan is the deputy head of editorial at Momentum Media.

Emma has worked for Momentum Media since 2015, and has since been responsible for breaking some of the biggest stories in corporate Australia, including across the legal, mortgages, real estate and wealth industries. In addition, Emma has launched several additional sub-brands and events, driven by a passion to deliver quality and timely content to audiences through multiple platforms.
Email Emma on: [email protected]com.au