The Real Estate Institute of NSW (REINSW) says the increased number of COVID-19 cases in Victoria has sparked an important reminder for NSW agents to stay vigilant.
The state of Victoria has seen a steady incline of COVID-19 cases, with Premier Daniel Andrews recently being forced to reimpose restrictions, which continue to impact local agents. 
Commenting on the news, REINSW CEO Tim McKibbin said the furthered restrictions are a timely reminder for agents to remain vigilant and compliant with the current social distancing requirements.

Mr McKibbin notes this is particularly vital in NSW, with the property market currently so buoyant and seeing an increasing amount of potential buyers coming through open homes and attending auctions. 
"The NSW government relaxed the restrictions imposed as part of the initial shutdown, enabling agents the ability to conduct open homes and auctions," Mr McKibbin said.
"To protect consumers and continue enjoying these concessions, it is important that all agents not only comply with the minimum requirements, but also embrace the spirit of these consumer protection measures."
Mr McKibbin urged agents to stay vigilant throughout this time.
"The ability for agents to hold open homes and onsite auctions is a valuable concession, not a right," he said.
"If we don't have agents complying with the COVID-19 restrictions, then a removal of the concessions and a return to more draconian measures is likely. As has been demonstrated in Victoria over the past week, the ability to carry on showing homes and conducting auctions is a concession that can be taken away at a moment's notice.
"The NSW community has done the right thing, and by doing the right thing, we have this virus in a manageable state. However, the Victorian experience shows just how easily COVID-19 can re-emerge and the problems that creates for the property industry. If this were to happen in NSW, it would mean the relaxed social distancing requirements that we are currently enjoying could be reversed."
REIV president Leah Calnan has also offered a statement on the latest spike, noting the body's support of and compliance with the restrictions.
"Auctions and open for inspections will continue to operate under strict regulations," Ms Calnan said.
"The transaction of property is incredibly vital to our state's economy, and we will continue to provide this essential service in a safe and controlled manner.
"The REIV has provided members with reference guides and templates to assist them to adhere to the requirements."
ABOUT THE AUTHOR
---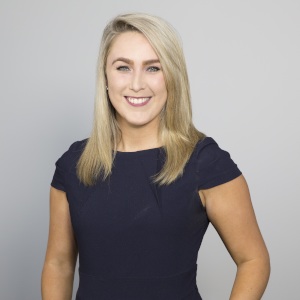 Emma Ryan is the deputy head of editorial at Momentum Media.

Emma has worked for Momentum Media since 2015, and has since been responsible for breaking some of the biggest stories in corporate Australia, including across the legal, mortgages, real estate and wealth industries. In addition, Emma has launched several additional sub-brands and events, driven by a passion to deliver quality and timely content to audiences through multiple platforms.
Email Emma on: [email protected]com.au