New research has identified the top 10 Australian cities foreign property buyers have their eye on.
According to JUWAI IQI's Top Countries 2020 report, the Australian market is the second most popular destination for Asian property buyers, accounting for 13.7 per cent of buyer activity.
"Asian buyers from the Philippines, Malaysia, South Korea and Japan all increased their buyer activity in 2020, despite the pandemic. Much of this was interest displaced from the United States, Canada and the UK," the report said. 
"Australian housing values climbed 2.8 per cent in the three months to January 2020, while inventory remains very low. Nonetheless, the inner-city and close-in suburbs popular with foreign buyers have struggled due to the loss of foreign students, new migrants and other overseas arrivals.
"Developers have responded by closing the tap on large new projects, pushing approvals for new unit starts down by 8.6 per cent. That compares to a 13.9 per cent increase in approval of new home starts."
The report noted some foreign buying remains "remarkably resilient", using the case study of a property project in Perth that sold 60 per cent of its units to buyers from Singapore.
"In the post-pandemic period, we expect strong foreign demand, composed of both offshore buyers and migrants," the report said.
"Australia's high-quality lifestyle, dependable economy and deft handling of the pandemic make it extremely desirable both to investors and potential new permanent residents."
According to the report, Melbourne, Sydney and Brisbane were deemed the most sought-after cities for foreign buyers to invest in in 2020, in that order. This marks the same result as the 2019 calendar year.
Hobart replaced Gold Coast as number four most popular choice, while Adelaide and Perth retained the fifth and sixth spots of the most enquired about cities.
Coming in at number seven was the Gold Coast (Canberra in 2019), followed by Canberra at number eight (Hobart in 2019), Cairns at number nine (Geelong in 2019) and Darwin at number 10 (Cairns in 2019).
ABOUT THE AUTHOR
---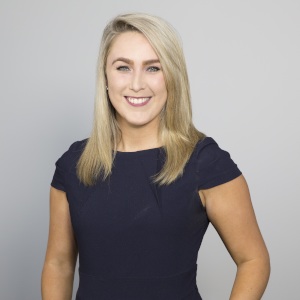 Emma Ryan is the deputy head of editorial at Momentum Media.

Emma has worked for Momentum Media since 2015, and has since been responsible for breaking some of the biggest stories in corporate Australia, including across the legal, mortgages, real estate and wealth industries. In addition, Emma has launched several additional sub-brands and events, driven by a passion to deliver quality and timely content to audiences through multiple platforms.
Email Emma on: [email protected]com.au