How to consistently write in excess of 1 million dollars in fees
Blogger: Karen Vogl, principal, hockingstuart
Writing good figures is a decision. It is purely and simply deciding to take the responsibility and put into place the necessary infrastructure to make it happen. It is about taking the next step and being prepared to succeed. It is also about being honest with yourself and knowing what you are prepared to sacrifice in order to achieve your goal.
Not every real estate sales person aspires to reach the one million dollar goal and that's OK, because it is not for the faint hearted. I do not believe you can do it part time with assistants – it must be YOU, your blood, sweat and tears.
So once you have made the decision to go for it, how do you do it??
If you have ever played golf and had lessons, your golf professional would tell you that before you hit the shot you have to visualise the shot, imagine how it is going to feel coming off the club face, how does it reach its apex in the air, what is the shape of the shot, can you see it landing softly on the green and then take two bounces and roll leisurely to within two cm of the cup – can you see it? Well real estate sales is no different. If you can't visualise how it is going to look it is difficult to achieve.
Obviously to succeed certain criteria needs to be met –
Skill Level – do you have a fool proof listing presentation? Do you know how to handle objections with ease? Can you price real estate within a five per cent range? Can you negotiate effectively?
Database – you must must must have a database that keeps track of all your clients, past and present. And you must know how to communicate effectively with all of them which means they need to be categorised.
Support Team – you cannot write one million dollars in fees on your own – unless you want to have a mental breakdown! So you need to ensure that you have an efficient team supporting you. Everyone is different; build your team to your strengths. I am the main listing agent in my team because that is my strength, then I have Donna who loves loves loves buyers and Angie who runs our diaries and organises us. Know your strengths and surround yourself with others that do the things that you are not so good at.
Prospecting – this is a non negotiable. Where are all the leads going to come from ? If you don't like doing it – get someone else to do it for you.
It's that simple.
Know your numbers – we have heard it all before but this is essential for your success. It also makes you focus on what is important and what is good business and what is bad business.
Customer Service – do you genuinely care about your clients? If the answer is no then the 1 million dollar goal will be very difficult to reach. But I have found that if you stick to your plan, run the numbers and have a genuine empathy for your clients, the outcome is always positive.
Good Luck and stay tuned for my next blog which will break up the steps in more details – just like analysing the perfect golf shot!
ABOUT THE AUTHOR
---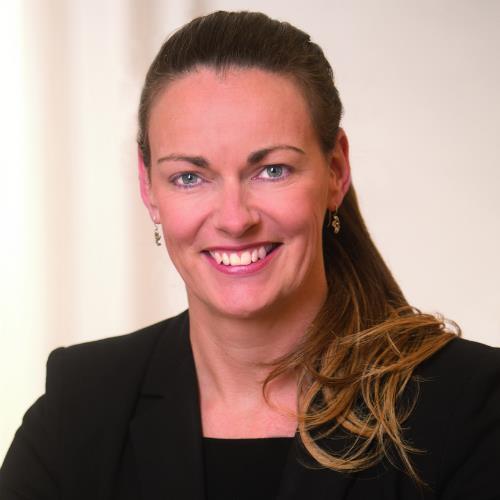 Karen Vogl is the principal of hockingstuart Ringwood. She was recently named Top Female Agent for the second year in a row in Real Estate Business' Top 100 Agents, in which she was ranked 13th.