While it might feel like the hard part of buying a house is over once your deal's been accepted, the truth is it can still be a long, hard road from there.
Deals can still fall through at this point for a number of different reasons.
Being prepared and being ready to work with the person on the other side of the deal, and with any professionals involved, will help you keep your deal moving along at these stress points.
Here are some ideas for vendors and selling agents on how to keep the sale moving forward and preventing it from falling apart.
1. Appraisal problems: With the market in so many places still being jumpy, you might have trouble getting a third-party appraiser to agree to your sales price. This might happen if your price seems out of line with the neighbourhood comps. Having your agent be there for the appraiser can help, since they can explain the process of how you came up with your price, and give a better context for why the value you've agreed on is appropriate. Both sides may also need to be flexible on what they think the house is truly worth.
2. Inspection problems: There are also a lot of deals that get cut short when an inspection turns up major problems that hadn't been recognised. Buyers might be completely scared off, and are likely to want either a lower price or for the seller to pay certain repair costs. The best way to get around this type of problem when you're selling is to make sure it doesn't come up in the first place: have a professional inspection before putting your house on the market. That will give you a chance to have problems fixed yourself or to set a more realistic asking price and give disclosure.
3. Buyer's remorse: Sometimes, once the initial excitement has cooled down, buyers start to feel in over their heads. Whether it's because they got caught up in a bidding war or their circumstances have changed — even if they're just afraid their circumstances might change — they might feel like now they're paying too much. It's important for buyers to think through how much they're really willing to pay for a house before committing to an offer or counter offer. Sellers will also need to be willing to walk away from buyers who don't seem fully committed, or who don't seem to have spent a lot of time and thought on the process.
4. Delays and timing: This can happen on both ends. Sometimes the seller needs a closing date far in the future but the buyer needs to move in sooner, sometimes it's the seller that needs to get the deal closed so they can move on. Waiting for approval from lenders, especially for short sales, can also complicate things. In order to get a good deal, you might need to be flexible on closing dates, even though sometimes this can mean renting or staying with family for a while. This is also one of the reasons for buyers to have your finances in order before you start.
5. Financing problems: The main reason you should already have a loan approved is because you don't want to not be approved for the agreed purchase price once you've already had your offer accepted. Buyers will need to at least be pre-approved, and sellers shouldn't accept an offer from someone who hasn't been. As a buyer, you should be clear on your budget from the very beginning.
On both sides, some flexibility, some preparation, and some clarity on your goals will help ensure that you don't find yourself in a deal you'd rather get out of.
ABOUT THE AUTHOR
---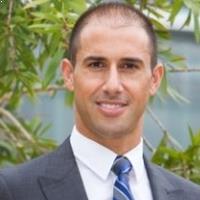 Rocky Bartolotto is the national sales director for homely.com.au. Rocky's extensive experience in introducing new product offerings to the market and client management abilities makes him one of the most knowledgeable property specialists in the country. In addition to his time working in the online space, Rocky is also one of Sydney's top auctioneers, with over 4,000 auctions performed through his business. He is the director and chief auctioneer at Property Auction Services.