For as long as I can remember, owning your very own property has been the Australian dream. Having your own plot of land with a number of bedrooms, a backyard for the kids and a sense of security for the future is what Australians have always aspired to.
But according to the Reserve Bank of Australia (RBA), Australians may as well abandon this long-held dream. The RBA recently released a research discussion paper, provocatively titled Is Housing Overvalued?, which has been making the rounds in the real estate industry. Essentially, the authors argue that Australians may be financially better off renting rather than buying a home.
They base this on the projected future capital gains on Australian properties. The current average rate that real house prices have been increasing by since 1955 is just under 2.5 per cent. The authors say that if future house prices grow slower than this rate - and we take into account prices, interest rates and rents - it might pay off more for Australians to be tenants rather than homeowners.
While this argument might sound reasonable, at first, the problem is that it ignores the many benefits that purchasing a house can bring.
Why do people buy houses?
Australians want to own their own home for a variety of different reasons. Of course, even apart from the financial side of things, there's the personal and emotional aspect. A home isn't just another purchase, but a milestone in your life. There's something special about having a place you can call your own and making a life for yourself.
Other people buy for lifestyle reasons. A property might be near a good school, or it might be located in an exciting part of town with plenty of opportunities for entertainment and recreation.
But even in terms of finances, buying a home is a more secure option than simply renting for eternity. 
The financial benefits of home ownership
It's all very well to say you're better off to rent rather than to buy. But the issue is, what are you doing to build a saleable asset? When you're actually living in a house and paying the mortgage, you're essentially saving money. Each time you make a repayment, slowly chipping away at your debt, you're building up equity in your home that you can use down the line if you choose.
By contrast, when you're renting, you need to be disciplined enough to actually be investing money somewhere, somehow. Unfortunately, human nature being what it is, a majority of people are unlikely to do that. So when thinking about the long-term savings of the population, it's almost misleading to say renting is the way to go for financial security.
Property ownership is about building an asset for your future. Thanks to the right advice, I used my super fund to buy a piece of real estate not too long ago. I paid around $330,000 for the property, spent another $100,000 putting a granny flat on it and now I get $750 a week in rent - which is nothing to sneeze at!
It's this kind of financial benefit that Australians miss out on if they just stick with renting. With the right advice, they can also make home ownership work for their bank account.
ABOUT THE AUTHOR
---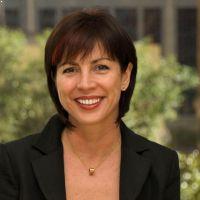 Leanne Pilkington is General Manager of leading New South Wales residential real estate group Laing+Simmons. She is also the highest-placed woman within the company.

Leanne is the only female General Manager in real estate franchising in New South Wales, and one of only a handful in Australia.

Leanne's real estate nous has been honed over more than 25 years in the industry. Over the course of her career she has developed an extensive knowledge of the full spectrum of real estate services, including residential sales, property management, retail management and development.

Overseeing the whole Laing+Simmons group as well as focusing on the growth and development of each franchise, Leanne is instrumental in developing new products, services and training systems to meet the varying needs of each member of the group.

Leanne joined the Laing+Simmons group in 1995 as a Franchise and Administration Manager. In 1997 she was promoted to Marketing Manager and became General Manager in 2000.

Leanne completed her Masters Degree in Business Administration at the University of Western Sydney in 2005.