As an agent, part of your measurement of success will be sales – how many do you make? However, a smart agent will realise that making sales isn't really enough.
If you are selling 10 homes at $350,000 a year and your commission is 2.5 per cent, you'll be making $8,750 a sale. Of that, you won't keep it all and you really would be struggling to make decent money.
Today we present five tips on how you can ultimately sell bigger ticketed properties, which will lead to more money for you.
1. Sell at the top level: A predominant reason people are reluctant to sell multi-million dollar homes is because they are intimidated. They realise that they will need to work with affluent buyers who may make them feel out of their depth. However, to make bigger sales, you need to sell at the top end. The good thing about selling to high end people, is they are usually the decision maker when it comes to buying. At the lower end, they may be getting help from their parents etc. So you have multiple parties you need to impress to get the sale over the line.
2. Absorb the problem and sell a solution: The reason people are able to sell multi-million dollar homes is because they are fixing a prospective buyer's problem. At the low end of property, most people have a primal need of having somewhere to live and can't afford to be too picky. It's astounding how agents reel off all the key home features without knowing what someone really wants.
At the top end, a top sales agent knows they are fixing someone's problem. The OFI serves as an investigation to find out their key problems. What is their current living arrangement not giving them that they need? Most agents talk about the great features of a home, but you need to think, is the person really moving for the large open living areas, or whatever you think is the main selling point? Find out why they are looking; they may already have large open spaces but are downsizing due to kids moving out. Listen to all the pain points to sell them the right solution.
3. Find how much the lead has to spend: It's imperative to know how much your lead is looking to spend. When quoting the lead, it is important to quote a range, it's also important to prime your lead that the market has been hot and things have been selling for over reserve. Explain to your lead that the quote is $550,000-plus, but with strong demand in the market you expect it to sell for something starting with a six. This will prime your buyer that they will need to spend a minimum of $600,000-plus, and before you know it, they are expecting that.
ABOUT THE AUTHOR
---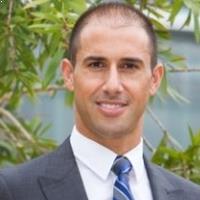 Rocky Bartolotto is the national sales director for homely.com.au. Rocky's extensive experience in introducing new product offerings to the market and client management abilities makes him one of the most knowledgeable property specialists in the country. In addition to his time working in the online space, Rocky is also one of Sydney's top auctioneers, with over 4,000 auctions performed through his business. He is the director and chief auctioneer at Property Auction Services.