Businesses are under huge pressure to keep costs down – but instead of outsourcing overseas, why not look in your own backyard to the rural areas of Australia?
Outsourcing parts of your business overseas can be attractive as it is a simple and cost-effective option, but it takes jobs and opportunities away from fellow Australians.
'Onshoring', or setting up a back office in a country town, is more than just a feel-good gesture. It can also be a smart business decision. Benefits include staff loyalty, reliability, tenure and reduced costs.
I speak from experience: we employ people in the NSW country town of Nyngan, as well as Sydney, Melbourne, Canberra, Brisbane and Darwin. That allows us to enjoy the best of both worlds.
Loyalty
You can get a very loyal workforce in small country towns and it can almost become like a big family. Everybody knows everybody in a small town, which means the traditional boundaries between employer and employee often don't exist.
Reliability
Staff are definitely more reliable in country towns, because there's no peak-hour traffic or delayed public transport services to worry about. They are also acutely aware that they matter in the delivery of a great customer service.
Tenure
In the city, the average tenure of someone in a role can be low because when the going gets tough or they don't get exactly what they want, they just bounce to the next employer. That's something that you don't see happen in the country – you give someone career progression and a salary path that supports them and they usually stay with you for a long time.
Cost
Salaries in country towns are generally lower than those in the cities. Of course, there are some disadvantages to having a back office in a rural town, the most prominent being internet connectivity and low workforce availability.
Internet
The number one struggle to running a country back office by a long way would be internet connectivity. We had to delay our expansion because of poor speeds. Eventually, though, Telstra came to the party and turned on ADSL and we haven't looked back. With the advent of Amazon Web Services and the cloud, it's not as problematic as it once was.
Workforce limitation
Small populations mean fewer potential employees to choose from. That means businesses need to treat people well, because there's not an endless pool of talent coming through. The big surprise to us has been that we are now pulling graduate lawyers from the cities to come and work out here.
One final point: if you want to set up an office in a country town, don't forget the importance of giving back. People will take you much more seriously if you invest in the local community. We sponsor the annual Duck Creek Picnic Races in Nyngan – check out the video from this year's event.
ABOUT THE AUTHOR
---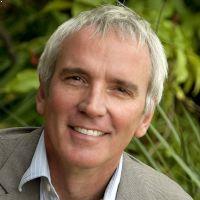 Richard Bootle is in charge of customer/partner experience at Lawlab, a law firm best known for its national conveyancing service and development of the Rundl property network. He is working towards a world where the traditional silos or swim lanes of professional practice are broken down, and all service providers work collaboratively to deliver an awesome customer experience in all their transactions.