Last month we covered why it's important for real estate professionals to have a presence on review sites like Yelp. We talked about how it is important to claim your business page, upload quality photos and basic business info, and describe your business's history and specialities.
So, if you've already taken those steps, how can you use free tools on review sites to reach potential buyers and sellers online effectively?
1. Get mobile ready
The shift to mobile devices shows no signs of slowing down. More than 80 per cent of Australians now own a smartphone. Two of the most popular real estate apps in the country have been downloaded more than 7.5 million times. The data shows mobile is one of the most important channels for real estate professionals to reach clients online. It's clear consumers are looking at properties on their mobile, but we also know they are also looking for real estate professionals. That's because 68 per cent of all searches on Yelp come from mobile, and home services is the third-largest category of reviewed businesses on Yelp (after restaurants and retail).
So, make sure you're ready to reach potential clients on mobile. Yelp has a specific app for business owners that lets you respond to messages and reviews from your mobile device and sends real-time notifications when users engage with your business page. Take advantage of these free tools to interact with clients on the go.
2. Show clients the power of feedback
Online reviews are a great way to get honest, useful feedback from clients. Some business owners even go through relevant reviews at staff meetings. This can help address negative comments and boost team morale with positive comments. If you make a change due to online reviews, then let your clients know. Implementing any changes due to customer comments shows you take customer service seriously and can enhance the overall experience for clients.
3. Let people know where to find you online
Encourage clients to engage with you online by including references to your presence on review sites and social media in your marketing materials. Sometimes the simplest visual reminders – like window stickers or links on your website – can make the biggest difference.
You should also ensure not to solicit reviews from clients. Instead, focus on offering great customer service and simply let people know where to find you online. This will grow your business's online reputation organically and ensure that your reviews are ones that potential clients can trust.
There's plenty to know about review sites, so this is the second part of a three-part series. Next month, Nick will share his top tips for responding to online reviews. You can get started on Yelp by claiming your business page for free at www.biz.yelp.com.au 
ABOUT THE AUTHOR
---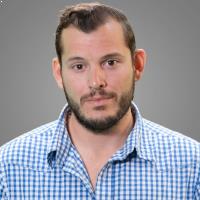 Nick Lembo is Yelp's manager of local business outreach. He works with a wide variety of business owners across Australia and New Zealand to help them navigate the world of online reviews. He regularly speaks at conferences and writes about how business owners can use review sites, social media and Yelp's free tools to reach customers online.
Yelp is a website and mobile app that connects people with local businesses in 31 international markets around the world. Yelp was founded in 2004 in San Francisco and launched in Australia in 2011. With over 142 million monthly unique visitors in Q1 2015 and 77 million reviews, Yelp is the leading source for real word of mouth online.
Nick is on Twitter @nicholaslembo and you can read more tips for how to make the most of your presence on Yelp at biz.yelp.com.au/blog or connect with Yelp on Twitter @yourbizonyelp.