Google implements hundreds of changes to its indexing algorithm each year to make search results for users more relevant. While most of these changes are minor, some are major enough to significantly impact the sales and marketing efforts of hundreds of Australian businesses.
Davide Defendi, head of strategy at digital marketing agency SEO Shark (seoshark.com.au), highlights the six major changes Google is making to its algorithm this year, and provides recommendations for how businesses can prepare for these changes.

1. Mobile-first index
Google's mobile-friendly update has slowly, but increasingly, prioritised websites that are optimised for mobile devices. It has already split its index into desktop and mobile, but this year, it has switched to mobile-first indexing. Regardless of how optimised your desktop website is, if it isn't mobile compatible, you will be pushed down in your rankings.

2. Greater focus on featured snippets
Google has already begun expanding featured snippets this year. Featured snippets (also known as ranking position #0) is a special search result that appears above regular results. An example is when you search a question, and the first result provides you with a direct answer from an authoritative source – you don't need to click on a link for the answer. Ranking for featured snippets, which have Google's vote of confidence, gives your website a significant traffic boost as users are far more likely to gravitate towards these results. To give your site the best chance of ranking for one, ensure your HTML code features structured data that works as an instruction to Google for how to display a featured snippet for one of your pages.

3. The rise of voice search
Ever since the introduction of virtual assistants like Google Assistant, Cortana and Siri, the level of voice searches has skyrocketed. With voice recognition technology now better than ever, users are starting to perform a majority of product and service searches with their voice. For your business, this raises the importance of mobile optimisation as well as the need to target natural speech phrasing in your SEO keyword strategy by using long-tail keywords.

4. Unlinked mentions
Google is continuing to improve the semantic intelligence of its algorithm in 2018. As a result, any mentions of your brand, even when not explicitly linked to your domain, are helping your SEO. Your business should try to generate as many positive mentions of your brand across as many domains as possible to increase your rankings. The higher the domain authority of the site you're mentioned on, the more weight the mention will carry for SEO.

5. Secure sites
Google has officially announced that while HTTPS sites are better for security, they also provide a ranking boost for websites. In 2018, Google punishes sites that don't have SSL encryption – pushing you down their rankings. To avoid this from happening to your website, get an SSL certificate to ensure that information provided by your visitors is kept safe. SSL certificates will need to be purchased but are a low-cost addition for your site.

6. High quality, authoritative content
In 2018, Google will continue to encourage and reward businesses that produce relevant and engaging content designed for people to read, rather than solely to inflate the relevancy of a domain. This kind of content generation is becoming one of the primary tactics used in effective SEO campaigns. Your business would do well to hire a copywriter that can help you to create authoritative and engaging content that will attract users to your site.
ABOUT THE AUTHOR
---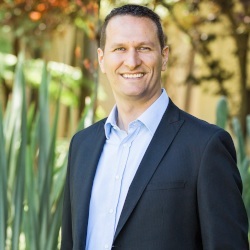 David Defendi is head of strategy at digital marketing agency SEO Shark, which has a 4.9/5 Google rating and an 8.8/10 Trustpilot rating.