Commercial real estate is in fine health, according to Macquarie Bank's 2018 Commercial Real Estate Benchmarking Report, with 82 per cent of respondents anticipating further revenue growth in 2018 and 70 per cent picking higher profits.
Beneath the headline results, there is an array of factors at work which are influencing the industry's long-term prospects. Steven Marinucci, national head of commercial real estate and state segment head (QLD) for Macquarie Business Banking, said that growing cost pressures are arguably the most pronounced.
The head of commercial real estate said: "Commercial property managers need to innovate simply because there is a pressure on cost broadly in the industry. They have to be more efficient in their back-office processes, too, as investors are starting to question all fees that they're getting charged. If competition comes in and starts to cut commission, they need to be at the forefront to run leaner businesses to increase their profitability."
Mr Marinucci said that landlords are tightening up the way they assess the output of their property managers to ensure they are extracting maximum value from their portfolio.
The report shines a light on differences between businesses doing well, and those doing really well. "High-performing" businesses are characterised by profit growth of 20 per cent or more and a high level of confidence in their ability to adapt to change. These companies report higher average revenue per staff member and profit margins.
What makes this group stand out is the productivity of their staff, underpinned by highly efficient processes powered by technology. This shows in substantially higher leasing rates compared to their peers.
High-performing businesses average 88 new tenant transactions (versus 62 for all businesses) and 91 renewals. Property managers in these companies have 123 tenancies on average, compared to 102 for managers in all businesses.
A recurring theme throughout Macquarie's research is that real estate businesses should automate administrative tasks to streamline and remove duplication and create more value-added services. Top-performing agencies realise it's not about cutting costs by reducing staff, but instead it's about retaining quality staff and better utilising their time on activities that increase revenue.
Over half the respondents identify property management as the area that would most benefit from automation — a finding which I think reflects people's expectation that almost any business process can be done on a phone or tablet. 
Fortunately for those commercial real estate businesses who want to change, and not just survive but thrive in the future, many of the mobile technologies are cloud-based and accessible cost effectively. Adoption may lead to more businesses joining the high-performers group in next year's benchmarking report.
ABOUT THE AUTHOR
---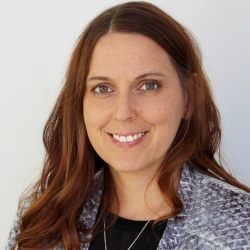 Jana Hood is the Australasian MD of Re-Leased, a cloud-based commercial property management company that partners with Macquarie Bank.