A new online program is set to revolutionise the sales process and get properties to market quicker than ever before, according to the REINSW.
It's launched the REI QuiContract, which it has stated overrides the legal barrier that prevents a home seller from offering their property for sale unless sale contract documents are available for inspection by prospective purchasers.
As it currently stands, the process of obtaining such documents can take weeks.
REI QuiContract sees the process "simplified and fast-tracked".
The REINSW has touted that a real estate agent using the tool can order and receive necessary documents online, on any device, and at any time.
REINSW CEO Tim McKibbin is of the opinion that the contract tool will add to the value that real estate agents already bring to the home sale process.
Calling it "simple, quick and efficient", the CEO said agents who use the program will help their clients get homes to market much faster.
"In addition, REI QuiContract will give clients a much better understanding of the sale contract process. For example, they will understand which authority documents the government mandates must be included in a sales contract; what those documents cost; how long it takes to get those documents after they are ordered; and how much more quickly some councils will provide their documents if paid an 'urgency fee'."
The benefits of the REI QuiContract have also been touted for lawyers, with Mr McKibbin highlighting that "it enables agents to provide them with the mandated contract documents before they start their legal work — lawyers don't have to order, pay and wait for these documents themselves".
To use the new tool, agents only need to enter the sale property address, which will deliver a title search "almost instantly" for seller verification and advise on the cost of producing a sale contract for marketing purposes.
An agent is then able to order the REI QuiContract set of documents, which will see the agent receive a standard printed New South Wales sale contract, including a completed front page and all dealing registered on title.
In just days, the agent will receive the balance of the documents, such as the zoning certificate and sewer diagrams.
ABOUT THE AUTHOR
---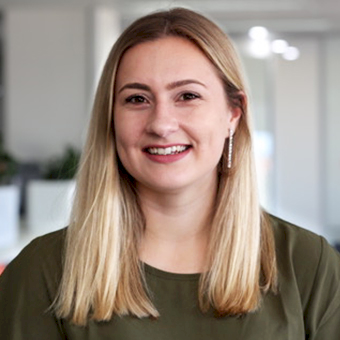 Grace is a journalist across Momentum property and investment brands. Grace joined Momentum Media in 2018, bringing with her a Bachelor of Laws and a Bachelor of Communication (Journalism) from the University of Newcastle. She's passionate about delivering easy to digest information and content relevant to her key audiences and stakeholders.