Eview Group has unveiled an intention to build on its tech stack, welcoming an exclusive, new artificial intelligence partnership in a bid to develop its digital portfolio.
The partnership is the cumulation of months of detailed analysis and investigation of the numerous industry-specific digital applications that are available in the real estate sector, and will see Eview Group's "ecosystem of technology swell considerably".
"Ultimately, our end goal was to engage with a company that could substantiate their hunger for innovation, and prove their underlying desire to drive business growth, rather than distract our agents from it," explained Eview Group CEO Manos Findikakis.
He said "the team behind RiTA encompass an insatiable curiosity for what is possible, coupled with meticulous precision, and we are thrilled to be at the forefront of their implementations and ideas".
RiTA uses artificial intelligence to assist agents in "analysing vast quantities of data and synthesising it with the third-party data, relating to their respective marketplace", according to Ian Campbell and Sarah Bell, the "mum and dad" of the tech platform.
Ms Bell added: "It's been an enormous feat, diving deeper into the minds of many agents nationwide, expanding our knowledge around exactly what agents desire from digital resources, to aid in effective utilisation of their data."
She said the opportunity to work alongside Eview "is an exciting prospect for our team".
"The Eview Group's non-traditional model has proved invaluable in generating large volume, widespread, comprehensive data, unlike that of traditional agencies."
ABOUT THE AUTHOR
---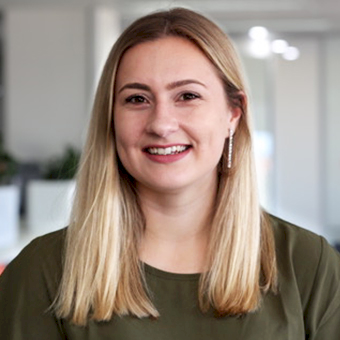 Grace is a journalist across Momentum property and investment brands. Grace joined Momentum Media in 2018, bringing with her a Bachelor of Laws and a Bachelor of Communication (Journalism) from the University of Newcastle. She's passionate about delivering easy to digest information and content relevant to her key audiences and stakeholders.