The global heavyweight has joined the ranks of real estate offerings that have developed a remote agent solution to fill a gap in the market.
With the realisation that the real estate industry was evolving, Century 21 has revealed its C21 IGNITE model.
The new model sees the introduction of "a new, fully supported model for high-performing real estate agents to operate their own business without the need for a traditional office shopfront".
While remote work is not an entirely new concept for the real estate industry, the Century 21 concept offers up "the strength of its consumer-facing brand which similar offerings cannot match", according to the organisation.
Commenting on the new offering, Century 21's executive director of growth, Michael Baliviera, said: "We have been looking for a way to appeal to the needs of young entrepreneurs looking to start their own business without the initial high costs of owning a bricks-and-mortar shopfront.
"This mobile offering will also allow us to further expand our presence in areas where we are currently not represented by a physical office, so it is complementary to our growth strategy."
Century 21 has flagged C21 IGNITE as "the perfect solution for those wanting to take a positive step forward in their real estate career".
The organisation's chairman has also weighed in on the announcement. Charles Tarbey has described the offering as an opportunity for agents "to start their own business in a flexible environment while being backed by a consumer-facing brand, unlike the other start-up models that buyers and sellers simply do not know".
"By offering agents the choice to operate a shopfront or mobile model, we're creating exciting career pathways for those looking to progress their careers in real estate," he said.
But despite the divergence, the new model is no replacement for shopfront owners.
Mr Tarbey believes shopfront operations will continue to dominate "as they provide business owners with the ability to grow a large sales team and diversify their offering".
"It also encourages collaboration, training and recognition among our network so that all affiliates feel connected and supported," he said.
ABOUT THE AUTHOR
---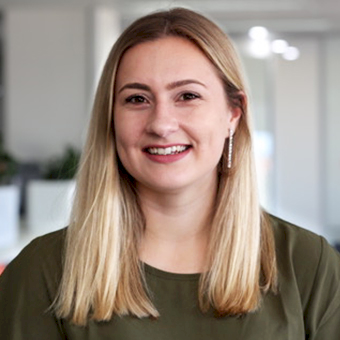 Grace is a journalist across Momentum property and investment brands. Grace joined Momentum Media in 2018, bringing with her a Bachelor of Laws and a Bachelor of Communication (Journalism) from the University of Newcastle. She's passionate about delivering easy to digest information and content relevant to her key audiences and stakeholders.