October is cyber security awareness month, and Securexchange, powered by InfoTrack, wants to ensure real estate agents know what they need to do in the fight against cyber fraud.
Securexchange said there's a real need for law firms, conveyancers and real estate agents to be aware of the risks of cybercrime and what they need to do to keep themselves and their clients safe.
InfoTrack has noted that over the last 12 months, the Australian Cyber Security Centre (ACSC) received reports of cybercrime every 10 minutes.
In just 17 days during the height of the COVID-19 pandemic — 10 March 2020 to 26 March 2020 — the ACSC said it received complaints about 45 pandemic-focused scams.
Over the entire year, the most common category of cybercrime reported in Australia was fraud (39.9 per cent), followed by identity-related crimes (32.4 per cent) and cyber abuse (22.1 per cent).
It comes as Securexchange has been crowned the Australian Business Award for new product innovation.
Designed to stop the need to share account details and important property documentation via unsecured SMS and emails, Securexchange was developed "to help our clients navigate digital challenges", according to Securexchange head Lee Bailie.
It's why it has called itself "the property industry's answer to fighting cyber fraud".
Expressing his delight at Securexchange's recognition, Mr Bailie said the award comes at a good time.
"October is Cyber Security Awareness Month and Securexchange provides a safe and secure environment for lawyers, conveyancers and real estate agents to sign and exchange electronic contracts for sale as well as share account information and transfer property funds."
Mr Bailie said Infotrack and Securexchange "promise to keep building smart technology that makes our clients' lives more productive and efficient", with the awards reflecting "InfoTrack's position as Australia's leading legal tech innovator".
ABOUT THE AUTHOR
---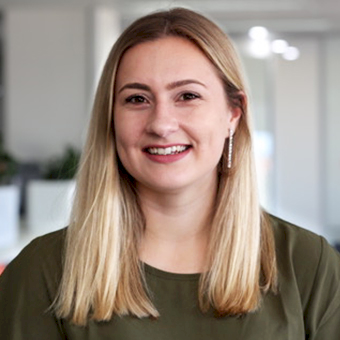 Grace is a journalist across Momentum property and investment brands. Grace joined Momentum Media in 2018, bringing with her a Bachelor of Laws and a Bachelor of Communication (Journalism) from the University of Newcastle. She's passionate about delivering easy to digest information and content relevant to her key audiences and stakeholders.