The need for shorter-term living options has spurred on one Brisbane entrepreneur's decision to solve the problems created when tenants attempt to break their lease.
Richard Saville is the founder and director of new a app, Break Your Lease, which matches up prospective tenants with properties currently leased by tenants who are unable to continue honouring their lease.
Having worked in the real estate industry himself, he said he was struck with the idea while dealing with clients who were looking to break their own lease.
The founder said the onus was on him to ring around other tenants on the books to find a replacement, so he thought, "Why not create [something] better that will ensure these people are actually brought to us?"
Mr Saville said a more transient lifestyle has prompted the need for more shorter-term living options, due in part to COVID-19 and people moving more often for work, family and hobby reasons.
"In addition, the economy right now is not stable, which means people cannot afford their leases, and these tenants will be unable to stay in their current lease," he said.
The Brisbane-based director added that, "unfortunately, none of these situations are supported by the current rental opportunities, as these start at six months".
"The only way tenants could leave their lease, until now, was to pay a large termination fee or run around trying to find a friend or acquaintance interested in taking over the lease."
Tenants who download the app can register the lease they need to break by paying a small fee.
"This means that no termination fee is applicable because the tenants have found someone new to take over the lease, and they can leave before their lease is up," Mr Saville said.
ABOUT THE AUTHOR
---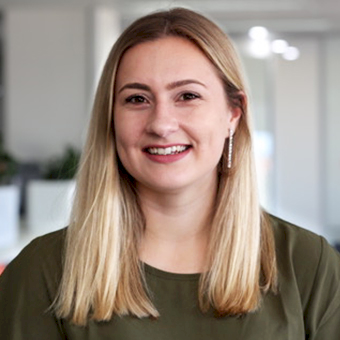 Grace is a journalist across Momentum property and investment brands. Grace joined Momentum Media in 2018, bringing with her a Bachelor of Laws and a Bachelor of Communication (Journalism) from the University of Newcastle. She's passionate about delivering easy to digest information and content relevant to her key audiences and stakeholders.