An online offer management system has improved its offering to agents, adding the capability to integrate with any CRM.
Market Buy director Dave Stewart announced the new feature of the product, which means agents will no longer be constrained by having to create or duplicate sales within the Market Buy platform.
"Once they have uploaded their properties ready to push to the major portals, they have the option to push to Market Buy, just as you would with any other portal," he said.
This push will see photos, property descriptions, prices, methods of sale and listing agent details all drawn from the CRM, which Mr Stewart said makes the process "even simpler and easier".
The new feature means Market Buy "now stands as the only online platform that offers all methods of sale, from auction, deadline or fixed date sale, and private treaty".
According to the director, it makes the product "the most agile and powerful offer management system ever created".
"This latest feature just adds onto those capabilities and our guarantee is that we will continue to make the changes our agents need to ensure they will always have the very best tech to ensure they stay ahead of the game," Mr Stewart concluded.
ABOUT THE AUTHOR
---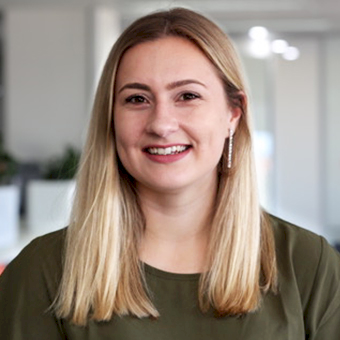 Grace is a journalist across Momentum property and investment brands. Grace joined Momentum Media in 2018, bringing with her a Bachelor of Laws and a Bachelor of Communication (Journalism) from the University of Newcastle. She's passionate about delivering easy to digest information and content relevant to her key audiences and stakeholders.