Momentum Media, the parent company of REB, is delighted to confirm the launch of the inaugural Australian Digital Technology Awards.
The Australian Digital Technology Awards will recognise leaders in digital technology across the accounting, financial advice, wealth management, payments and banking, lending, property and legal technology industries. 
The unique awards program aims to uncover those organisations that continue to improve existing businesses, create new products and markets, and enhance the daily life of Australia's financial and professional services.
To get involved, participants are encouraged to fill out a short, three-minute survey that calls on them to share their experiences with the digital technology platforms that they are currently using, and provide insight into the ones they would consider using in the future.
In return for participating, participants will receive a summary of the survey findings when they are released in early 2021.
"Technology is such a critical part of business in today's world and it's absolutely critical that professionals are using technology that makes their lives easier and drives their business forward," said Jim Hall, director, SME and accounting, at Momentum Media.
"This is a great opportunity for the industry to share their experiences with using these platforms and to help identify the true market leaders in each industry."
Commenting further, Michael Johnson, head of strategy at Momentum Intelligence, said: "These awards are unique as they are underpinned by a major cross-industry survey where industry professionals will have the opportunity to have their thoughts and opinions heard.
"Technology companies are always looking to improve and grow, and this awards program gives them the opportunity to showcase their achievements, hear feedback from users and the industry and be recognised on a national stage."
To share your experience with technology companies, click here.
ABOUT THE AUTHOR
---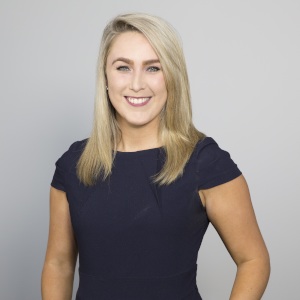 Emma Ryan is the deputy head of editorial at Momentum Media.

Emma has worked for Momentum Media since 2015, and has since been responsible for breaking some of the biggest stories in corporate Australia, including across the legal, mortgages, real estate and wealth industries. In addition, Emma has launched several additional sub-brands and events, driven by a passion to deliver quality and timely content to audiences through multiple platforms.
Email Emma on: [email protected]com.au