In what it's calling an "Australian first", a company is now offering property owners the opportunity to quickly and safely guarantee their home deposits from a digital device.
Deposit Assure, with support from QBE, is the brand behind the "Digital Deposit Bond", which aims to streamline existing processes so that verifiable deposit bonds can instantly be issued, certified and claimed using an encrypted digital exchange.
Deposit Assure has said the highly secure platform "features advanced file encryption, access control, dynamic watermarks, print and download restrictions, and QR technology to verify authenticity".
The company's CEO, Etienne Rizzo, said the Digital Deposit Bond will be able to be accessed and verified online from any device "without resorting to posted mail".
"The Digital Deposit Bond delivers speed and certainty for our purchasers, and the real estate agents, conveyancers, solicitors, lenders and brokers alike who support them, to get their home deposits guaranteed," he said.
According to the CEO, "this is all about speed, reliability and security in what can sometimes be a frustrating and time-consuming process caused by missed paper document deliveries and signings, delayed flights, and other complications that cause unnecessary stress".
"In a fast-moving real estate market, delays or oversights in printed documents and physical deliveries can also lead to a property contract not being accepted by vendors," he acknowledged.
He said Deposit Assure is incredibly excited to be solving these issues by offering "instant, highly secure and legally compliant" digital deposit bonds for the first time.
"We expect they'll be a popular option in 2021 as aspiring home owners progressively become aware of them," Mr Rizzo said.
ABOUT THE AUTHOR
---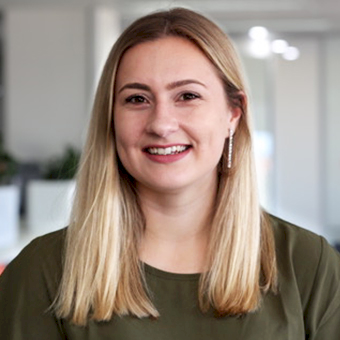 Grace is a journalist across Momentum property and investment brands. Grace joined Momentum Media in 2018, bringing with her a Bachelor of Laws and a Bachelor of Communication (Journalism) from the University of Newcastle. She's passionate about delivering easy to digest information and content relevant to her key audiences and stakeholders.