Real estate giant Domain has teamed up with an enterprise payments fintech to deliver a new and bespoke buy now, pay later (BNPL) product to the real estate industry.
In a statement from Domain, it revealed Limepay was "selected ahead of all other Australian buy now, pay later providers" to deliver secure online payment gateway MarketNow.
MarketNow will reportedly allow real estate agencies to collect total marketing costs from owners up front when selling property, and will give vendors the option to defer payments of up to $25,000 until a later date.
"This allows sellers to better manage their cash flow and optimise their marketing budget, to potentially improve sale price and clearance rates," according to Domain.
It also marks a part of Domain's strategy "to build or align with best-in-class technology companies" — to offer a marketplace of property services beyond listings.
For Limepay founder and CEO Tim Dwyer, the new product "demonstrates the broad applicability of Limepay's native payments approach, which can be specifically tailored to the needs of particular merchants — as opposed to the approach of the 'one-size-fits-all' BNPL marketplaces".
He said that, traditionally, application of BNPL sees retailers offering an interest-free purchase with four equal repayments, delivered by one or multiple third-party providers.
"In contrast, the Limepay platform has been built to create a superior and bespoke white-label payments and BNPL solution for all merchants," he explained, adding that the approach makes it more straightforward to cross over from a retail application to a real estate application.
According to the founder and CEO, MarketNow will see agents able to innovate vendor relationships, "and create a relationship around payments that allows them to build on and retain their own unique customer insights, relationships and performance data".
He added: "It is telling to us that an industry leader like Domain has chosen to bypass third-party BNPL offerings when it comes to the all-important area of payments. It's clear that Domain has decided to use its payments and BNPL offering as a form of competitive advantage, not just a means to optimise transactions."
In its first phase, the MarketNow platform is being rolled across more than 40 eastern seaboard agencies and is expected to become more widely available early this year.
For Domain's managing director and CEO, Jason Pellegrino, MarketNow marks one aspect of Domain's commitment to supporting agents within a broader solutions-led property marketplace, outlining the evolution of the company from just being an online classifieds portal to a property marketplace.
"In the case of payments, an issue we recognised was that sellers often have a limited marketing budget, but still rely heavily on widespread exposure for their listing in order to maximise the chance of a successful sale," Mr Pellegrino said.  
"The Limepay Domain venture will enable agents to grow their business and ease cash flow strain both on and beyond the Domain platform, and help achieve better outcomes for their vendors and their business."
ABOUT THE AUTHOR
---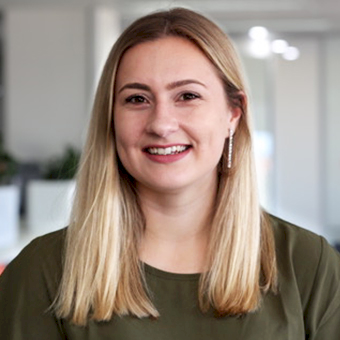 Grace is a journalist across Momentum property and investment brands. Grace joined Momentum Media in 2018, bringing with her a Bachelor of Laws and a Bachelor of Communication (Journalism) from the University of Newcastle. She's passionate about delivering easy to digest information and content relevant to her key audiences and stakeholders.