On a global scale, the confidence of investors in the proptech sector has reached record highs, which has had the added benefit of improving start-up sentiment, according to a new report.
The Global Proptech Confidence Index from MetaProp, which collated insight from the second half of 2020, has shown investor confidence in the proptech sector is at the highest level it has ever been.
According to MetaProp, the Global Proptech Investor Confidence Index score is now sitting at 9.2 out of a possible 10.
The previous high of 8.8 had been recorded in mid-2019.
"Interestingly enough, the pandemic actually turned out to be a boon for proptech, as technologies were adopted and put to use faster than they would have been otherwise, and investors took notice," the report read.
Of investors and investor groups surveyed for the report, a whopping 95 per cent of investors expressed the belief that COVID-19 had had the effect of accelerating the adoption of proptech.
Nearly the same number of investors (94 per cent) also indicated that they believe the pandemic will continue to accelerate proptech's adoption within the real estate industry.
Zooming in on proptech performance, MetaProp found a majority of investors were satisfied with the trajectory of proptech's growth at a business level.
One-third of investors (33 per cent) believed proptech companies are growing their customer base at levels above expectations, while 54 per cent of investors said proptech companies are meeting customer growth expectations.
Only 7 per cent of investors expressed that proptech companies' customer growth is not meeting their expectations.
Heightened investor confidence has also flowed through to the start-up side of the proptech sphere.
MetaProp is reporting the Startup Confidence Index as also at its highest recorded level ever — at 7.7 out of 10.
It's thanks, in part, to an influx in capital that arrived from investors over the period, and has led to an improved outlook through 2021: 39 per cent of start-ups now expect it will be easier to obtain venture capital funding over the next 12 months.
As a result of the rising confidence, investors are expecting to follow through with more investments into the proptech space — with almost three in five (59 per cent) responding that they expect to make more investments over the next year.
Weighing in on the results, Aaron Block, the co-founder and managing partner of MetaProp, said that the second half of 2020 "proved to be incredibly positive for the proptech ecosystem".
He said that over the six months to December 2020, "the proptech sector continued its rapid growth and maturation, with a flurry of record-setting activity and industry sentiment soaring to new heights".
"We are excited, as we anticipate this trend will continue in 2021, with COVID-19 vaccines being rolled out faster than expected and a more stable political climate," Mr Block concluded.
ABOUT THE AUTHOR
---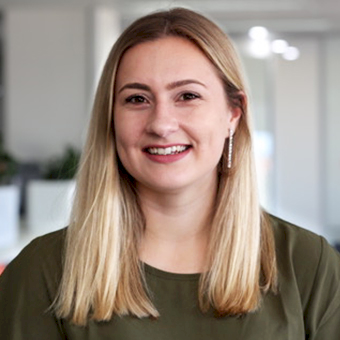 Grace is a journalist across Momentum property and investment brands. Grace joined Momentum Media in 2018, bringing with her a Bachelor of Laws and a Bachelor of Communication (Journalism) from the University of Newcastle. She's passionate about delivering easy to digest information and content relevant to her key audiences and stakeholders.