Promoted by Realtair
To assist in the rapid growth of the digital real estate era, Proptech platform Realtair onboards more industry heavyweights to join the Digital Agent ranks.
Realtair has taken the real estate industry by storm — and in a recent collaboration with REA Group now launched, the 'Digital Agent era' is quickly being adopted by real estate agencies around the country.
To assist in this rapid growth, Realtair has been continually scouting and making additions to their world-class team, spanning across various Australian states and overseas.
Among these additions are real estate heavyweights Fiona Tang, Grant Turner, and Ben Mitchell, who join Realtair in the executive management, account direction, and sales management space.
All bringing varied and valued skills in their field, the onboarding of these powerhouses means great things for the future of Realtair and the digital real estate industry at large.
Fiona Tang, Realtair's Chief Operations Officer, brings a wealth of knowledge in operational excellence and strategy. She previously held a key leadership role as General Manager at PEXA and says it's been thrilling to bring her dynamic organisational skills to the Realtair family to drive the whole company forward.
Fiona says, "I see my role as the glue that holds everything together at Realtair. I'm thrilled to use my knowledge to continue to drive Realtair's strategy and identify any dependencies across the business to ensure the greatest success."
"Realtair is at a real inflection point and is expanding so quickly. I see this as the perfect opportunity to jump in and create some solid structure for the business, to drive us steadily forward."
Grant Turner, who has joined the team as National Account Director at Realtair, brings a plethora of real estate and sales experience to the table. His previous experience working within the REA Group in a number of leadership roles right across the country means Grant has brought undeniable understanding to the future of Realtair and its exciting new relationship with the REA Group.
"I love real estate. I love technology. I love helping Agents and consumers get the very best experiences through every stage of the journey. So to get involved with a proptech company that was built by Agents, for Agents, was an opportunity I couldn't resist," Grant says.
"It's all about tech and technique. Digital transformation isn't something that just happens overnight. Adopting technology is step one, but engaging with the technology with knowledge from some of the best Agents in the industry is where the gold sits! Realtair, Lee Woodward, and the Realtair Academy are second to none. I'm so excited to be part of this incredible team."
And Ben Mitchell joins Realtair as AuctionNow lead and Account Director. Ben's background in his previous roles as National Head of Network for LJHooker and Head of Strategic Growth means on-the-ground results for Realtair. His skills in client relationships, real estate sales, auctioning, franchising, as well as his incredible skills in training and management, drives real success for the digital platform.
Ben says, "Gone are the days of pencil, paper, and relying upon "he said she said" communication of auctioning. AuctionNow is becoming the norm, and I'm thrilled to be leading the drive of its imperative growth."
"Agents don't understand how much AuctionNow will change their life. My job is to continue to bring Realtair to the industry, and let them know they can save time and create efficiencies in a completely different way. I owe it to my network and the industry that I've worked in for so many years. That's what Realtair is about, it's completely benefiting the Agent."
Realtair CEO and Co-Founder, Peter Matthews, says, "I'm thrilled to have such incredible talent in our ranks. Realtair is expanding every day and having these experts on board will benefit our journey tenfold. We have already achieved so much."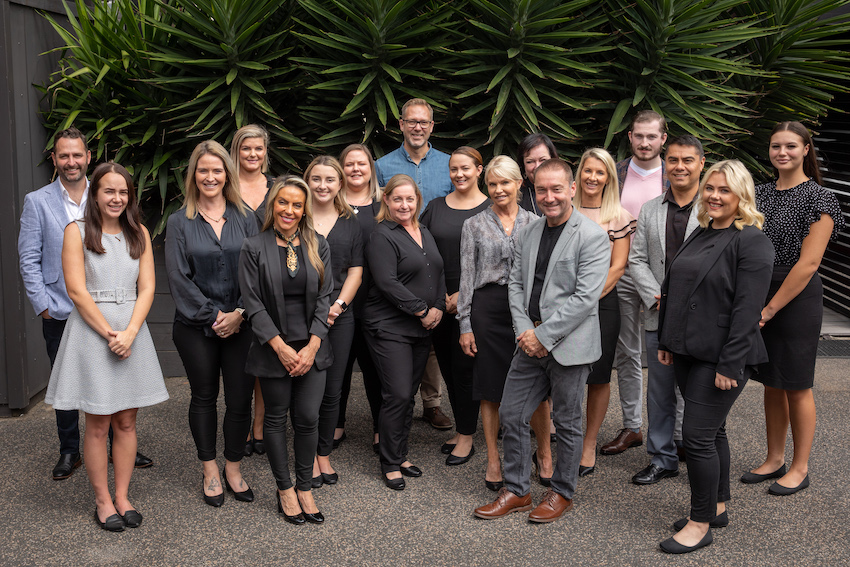 The team continues to grow across the Central Coast's East Gosford, Sydney, Melbourne, Queensland, Adelaide, and overseas territories.
The journey to the Digital Agent is being embraced quickly, and the team at Realtair is thrilled to be assisting in this transition. If you want to know more about Realtair and the place the company has in the real estate industry, visit our website, or email This email address is being protected from spambots. You need JavaScript enabled to view it. to speak with us.