The north-west Sydney shopping centre will be the first building to benefit from a new artificial intelligence-driven partnership.
BrainBox AI and Skyfii are teaming up to enable building owners to "measure occupancy of their building in real time to drive greater efficiency and reductions in energy consumption", according to Skyfii's COO, John Rankin.
He said: "Now, more than ever, building owners and operators are looking for ways to improve the performance and efficiency of their buildings."
AMP Capital's Macquarie Centre will be the first to utilise the dual providers for occupancy tracking and pattern data in a bid to improve energy savings and reduce its carbon footprint.
According to Daniel Lepore, AMP Capital's head of asset technology, "AMP Capital is consistently looking to improve our customer experience, reduce building operating costs and decrease emissions across our portfolio".
"The out-of-the-box integration between Skyfii and BrainBox AI forms part of our proptech ecosystem, allowing us to drive those efforts further, and we're proud to be the first portfolio in the Asia-Pacific region to benefit," he continued.
BrainBox AI combines deep learning, cloud-based computing and autonomous decision-making to support buildings self-operating 24/7 — and enables heating, ventilation and air-conditioning systems to operate autonomously, and in real time.
It drives decision-making through building system data as well as third-party sources including the weather, utility tariff structures and occupancy rates.
Skyfii is a data intelligence provider which helps building owners understand the behaviour patterns of their visitors.
According to BrainBox AI's chief technology officer and co-founder, Jean-Simon Venne, "the addition of Skyfii's historical and real-time occupancy data is expected to improve the results generated by our technology".
"Artificial intelligence is powered by high-quality data; the more data an engine such as BrainBox AI can receive, the more precise it will be in the actions it takes to save energy and improve occupant comfort," Mr Venne said.
ABOUT THE AUTHOR
---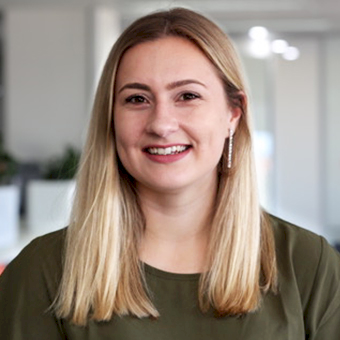 Grace is a journalist across Momentum property and investment brands. Grace joined Momentum Media in 2018, bringing with her a Bachelor of Laws and a Bachelor of Communication (Journalism) from the University of Newcastle. She's passionate about delivering easy to digest information and content relevant to her key audiences and stakeholders.