In a bid to crack down on dodgy building certifiers, the NSW government will now be analysing 170 million-plus data lines to determine the worst performers.
According to a statement from the Minister for Better Regulation and Innovation, Kevin Anderson, the launch of the data-led audit regime will target high-risk building certifiers and triple the number of buildings able to be put under scrutiny by the building regulator.
He said: "This data-led approach, combined with our new legislated powers, allows us to zero in on the worst players in the industry and audit the projects they are working on."
Where an audit identifies potentially defective or non-compliant building work, Mr Anderson said "we will step in immediately to issue rectification or stop work orders to protect consumers before they move in".
The current pre-occupational regime targets approximately 50 site-based audits each month, but through the new regime, the minister expects to be able to audit an additional 100 to 150 buildings every six months.
"This new approach is a big step in our commitment to cleaning up the industry," the minister continued.
"My message to those who have been breaching the rules is that the days of hiding in the shadows, cutting corners and taking consumers for a ride are ending.
"We will find and investigate every building these high-risk certifiers touch and put every decision they make under the microscope."
As it moves through its building reforms, the NSW government is shifting its focus from investigating problems in existing buildings to identifying and eliminating them before they go to market.
ABOUT THE AUTHOR
---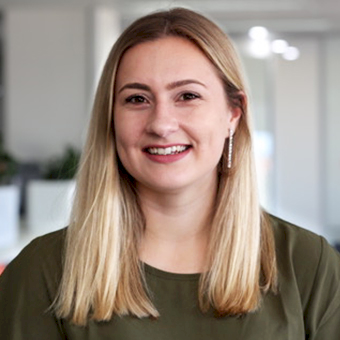 Grace is a journalist across Momentum property and investment brands. Grace joined Momentum Media in 2018, bringing with her a Bachelor of Laws and a Bachelor of Communication (Journalism) from the University of Newcastle. She's passionate about delivering easy to digest information and content relevant to her key audiences and stakeholders.