Being overseas in 2011, travelling the Greek islands on my first European holiday, I wanted to make sure I captured every moment and shared those moments with my friends and family back here at home.
One of things that was greatly important to me was having access to wireless internet, or wi-fi - and having it in a café or restaurant was ideal.
I found that with a coffee in hand, seeing Greek life go by, I had the time to upload.
When I look back, I remembered that those that offered this service sold it as a unique point of difference, as wi-fi was a new innovation for the islands. Those with wi-fi typically charged a little more, but my choice was made everyday to frequent those cafes or restaurants with wi-fi as they were able to demonstrate their value irrespective of the extra dollars they charged. They ticked the box on what was important to me and I knew I was going to get the experience I wanted.
With this in mind, always demonstrate value to your clients and your fee won't become an objection. Show them what's different about the experience you are going to provide and how you are not going to be 'same same'.
So I ask you…what's your wi-fi?
ABOUT THE AUTHOR
---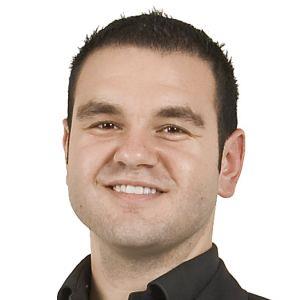 Vasili is committed to lifting the benchmark in superior property management services with in the real estate industry.
With close to 14 years' experience, Vasili is armed with unlimited energy and enthusiasm. Vasili has successfully implemented new processes and procedures, systems and technology platforms enabling real estate and property management businesses to establish an impressive market share.
One of his keys strengths within the property management area is winning new business, business development strategies and building organic rent rolls from scratch. One of his more notable achievements is building a rent roll from zero to 1,000 in four years for one of Sydney's top real estate agencies.
With this passion, an infectious energy comes from Vasili, which is truly motivating and inspiring. He also prides himself on facilitating excellence and helping others achieve their dreams, goals and ambitions.