If you already have a company Facebook page you might have noticed a significant decline in the amount of people who see your posts.
This is due to the new Facebook algorithm which determines what is displayed on someone's newsfeed. Simply, this means that unless your posts are engaging, relevant and timely to your followers they won't see what you're posting unless you pay for advertising and promoted posts.
There are a lot of companies who have left Facebook because of this. Some believe it's unfair that Facebook now makes them pay to reach the followers they've worked so hard to attract. These companies are now either not using social media at all or they are moving to alternative platforms such as Google+ or Pinterest.
Facebook is still the most popular social networking site in Australia by a mile and is currently sitting at 13,200,000 users, which increased by 200,000 in March 2014. So the notion that 'people don't use Facebook anymore' is just silly and real estate businesses would be wise to put Facebook front and centre in their overall marketing strategies.
So how can you get the most out of your real estate company's Facebook page?
Humanise your brand
Your company website is where people can learn about what you do, but your company Facebook page should be where people can learn about what you stand for and what it's like behind the scenes at your company for staff and clients. Photos of special events, community engagements or your agency staff's personal achievements are all great ideas for content to share. If people want to learn more about what you 'sell', they can go to your website for that. Facebook is called a social network for a reason. So stop trying to 'sell' and be social!
Stop focusing on how many 'likes' you have. It's all about engagement.
It doesn't matter how many 'likes' your company has on Facebook, it's how many that care. The challenge is moving from that mindset of 'how can we sell' to 'how can we help'. Try and create content on your company Facebook page that your followers will want to keep coming back for. Some ideas might include fun themes such as 'throwback Thursday' where you post old photos of your team with a fun story attached, or an old property listing for a hint of nostalgia. Another idea might be 'fun fact Friday', where you post an interesting statistic about your local community or an interesting news story about local events. The key is to make it fun. Get your team involved and watch your engagement grow!
Have a consistent weekly content calendar
As with any effective marketing, consistency is critical. I'm often asked, "How often should we post on Facebook". My advice is to consider posting at least once every day. Your page insights will tell you which times your followers are most likely to be online, so consider posting at these times. Check out tools like Buffer or Hootsuite, where you can easily set up your posts all at once and automate them on a weekly schedule. These tools are free to use and also include posting capabilities for your other social networks, or you can upgrade to premium services which include additional features.
Advertise to build your audience
The content you use for your Facebook Ads is different to what you should post on your page. The key with Facebook Ads is to reach and attract new followers by telling them what they can expect to receive by 'liking' your company's page. You are limited with characters in Facebook Ads so a good example might be "LIKE our page to join real conversation with other real people in Smithfield". You can determine your own target market for your Facebook page. You can select data such as lifestyle interests, age groups, locations and languages. Once that advertisement is active, it will only show in the news feed of your target audience.
Build your 'social currency'
There is a great book called Contagious: Why Things Catch On, by Jonah Berger, which confirmed for me what we have all instinctively known about why things go viral… "Sharing useful information helps others and makes the sharer look good in the process". This is referred to in the book as "social currency" and everybody who uses social media craves it. So always try and create content that people will want to share. That is the benchmark you need to set.
Also, if everyone in your office is excited about the marketing that your company is producing to the point they want to share it on their own personal Facebook page, you could not ask for a better way to spread your message with an army of internal brand advocates.
Are you doing all of these things? That's what it takes to build a winning real estate business Facebook page.
And you can do it.
ABOUT THE AUTHOR
---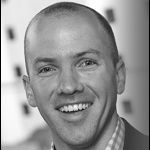 Josh Cobb's unique blend of sales and negotiation skills coupled with exceptional client care and ethics has earned Josh the reputation as a well-respected leader in rent roll management, growth and outstanding performance.
With a decade of experience, Josh has successfully grown rent roll businesses in significant numbers as well as substantially increasing profits and values through additional fee introduction whilst balancing outstanding client care and retention.