There's an old marketing maxim that in order to run a successful business, you need to be where the people are.
With multiple devices giving your customers access to you and your properties at any time, the implication is that now your listings need to be everywhere. Or, at least, accessible by everything.
A quick device recap: When we say devices, here's what we mean:
Laptops and notebooks
Desktop PC
Mobile phone
Tablet computer
Wearable device, including smart watch
Internet-enabled smart TV
eReader
Internet-capable games console
Other household appliances
With that in mind, here are six things you need to know about consumer behaviour:
1. Consumers love multiple devices at once
The idea that users are accessing content on multiple devices on the go is not a new one: we're well and truly in the age of mobile. However, the market has seen an upsurge of 'device fragmentation' over recent years.
Device fragmentation is not a case of one tablet or the other: consumers use them all. When it comes to the way people browse, mobile has emerged as a dominant force in web usage.
Consumers also move between multiple devices throughout the day, particularly in the younger segments of the population. In fact, 74 per cent of Australians confessed to multi-tasking proper, where two devices are used simultaneously.
2. Mobile is king
Recent figures from the Nielsen Connected Consumers Report indicate the size of the change in web usage. The proportion of web traffic coming from smartphones and tablets shifted as recently as the past 18 months.
Desktops and laptops used to be centre stage. Now, they're playing second fiddle. Back in the stone age of 2013, 66 per cent of total sessions on the internet were from desktop and laptop computers, with 25 per cent of internet use from a smartphone and nine per cent from a tablet. In 2014, these numbers making up the digital ecosystem altered drastically. Internet sessions from a laptop or desktop shrunk to 42 per cent of the total.
We live in a world where smartphones are now the dominant device for accessing the internet, claiming 45 per cent of all internet use. Tablets have risen to 12 per cent and other devices including wearables have staked out 1 per cent of all internet usage.
3. Wearables are still the new kid on the block
Over the last five years, consumers have gravitated in droves to the extremely fast and simple user experience of browsing real estate on mobile. The realestate.com.au app has been downloaded more than four million times and counting. Yet back in 2009, mobile only accounted for one per cent of all internet traffic. Now, of all internet usage in Australia, wearables only accounts for one per cent. It remains to be seen whether user browsing patterns on wearables will follow the precedent set by mobile. What is certain is that change comes quickly in the tech space, and the companies taking advantage of new device functionality are better off.
4. Consumers love mobile more than TV
Of all internet usage in Australia, 64 per cent of daily unique browsers came from portable devices. And we're about to reach the tipping point, where we spend more time staring into a mobile screen than watching television. Yet even though mobile is a medium that's about to eclipse television in terms of popularity, the average business marketing spend for mobile doesn't yet reflect this. What that means for agencies is that they need to consider online strategies where listings are optimised across multiple devices.
5. Young consumers favour more devices
Users under 35 years of age prefer a wider array of devices than their older counterparts. Over that age, desktops and laptops are still the undisputed key devices for frequent internet usage.
6. Consumers want listings to suit their multi-device lifestyles, not the other way around
As media multi-tasking is becoming more prevalent, so agency listings need to reflect the multi-device nature of our lives. The increasingly multi-device lifestyle will continue to put pressure on content developers to acknowledge changing factors, such as mobile browsing habits. Now more than ever, it pays to upgrade your listing to stand out across all devices to engage the multi-device user and get in front of them wherever they are.
ABOUT THE AUTHOR
---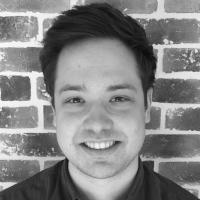 Aaron Abrahams is the customer marketing manager at realestate.com.au.